Take the confusion out of starting a blog and turn it into a passive money-making machine.
Let's Talk About Blogging!
People say you can do it. People say you can make money. People say it's passive income.
Yet, here you are, laptop in hand at midnight. Frantically Googling how the heck do I start a blog. 100's of YouTube videos. Success stories without any actual advice.
So naturally, the questions start pouring in:
Where do I even start?
How can I make my first $100?
How do I become my own boss?
What is a hosting plan?
How do I make my blog look and feel professional?
How to grow an audience and email list?
What the HECK is SEO and how do I get good at it?
To find a complete blogging framework that works
To learn how to optimize your site and post to show up on the the first page of Google
To not put all of your trust into an algorithm and instead build an email list where you know your audience will see your content.
I did the whole bits and pieces of info thing while I was getting started. So I wanted to lay it out for you all in one place.
Because Starting A Blog Gives You
Like a full-time salary on less than part-time hours.
With people all over the world who want to be in your world.
Do what you love and own your own business. You're the boss now.
You Can Do It All WITHOUT:
Being tech-savvy,

seriously – if you can send an email, you can do this

Wasting time creating tons of content that may or may not get read

Hiring a web designer (or really anyone)

hi, cost savings!

Piecing together a bajillion pieces of info from the Internet
A few hours a week. Your dream blogging business. Promise.
(YES! Even if you haven't started a single thing!)
The program for anyone who is thinking about starting a blog and has dreams of turning that blog into their full-time income.
LIFETIME ACCESS TO 6 COMPREHENSIVE COURSE MODULES
TIME-SAVING TEMPLATES & CHECKLISTS
HIGH-VALUE BONUS RESOURCES
LIFETIME ACCESS TO OUR FACEBOOK GROUP
MONTHLY LIVE Q&A FOR ADDED SUPPORT
And of course, there are bonuses ...
That's Over 25 resources, checklists, templates, and more!
You're working from wherever you want, whenever you want. You have a beeeaauuttiful website. You're running a sustainable and profitable business.
Who Becoming The Blogger is For
You're looking to connect with others and share your experiences with the world. A blog lets you create a community and bring in that passive income while you mom 24/7.
You're working outside the house, but you want that to change. More time with the fam? Yes, please. But you still want to make money. A blog is your answer.
You're already running a business, but you're extra reliant on social media. Hard truth, you don't own that! A blog, website, and email list give you that extra security.
I started my blog during the dark days of postpartum depression because I wanted to connect with other mamas in an honest way. After building a community, and sharing my favorite Amazon finds– my blog started bringing in a full-time income. 
So I packaged up everything I know for turning a blog into a job and created a course for busy mamas and influencers. Because you deserve to follow your dream and make a full-time income on less than part-time hours.
Inside The Profitable Blogger Blueprint
Learn how to grab a domain, choose a hosting site, add WordPress to your site, and all the back end plugins. This is stuff that overwhelms all of us, and you don't have to figure out what works best, because I literally got you!!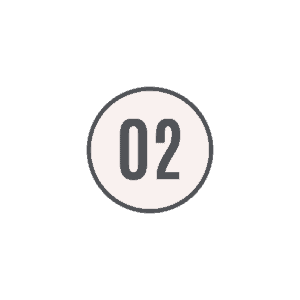 Choose everything from your font, colors, theme, and voice. Develop a brand that is YOU and speaks directly to your ideal audience. Who do you want to share your story with? Who do you want to help? You'll learn the secret sauce to making your blog successful! Something that took me years to figure out, you'll have at your finger tips.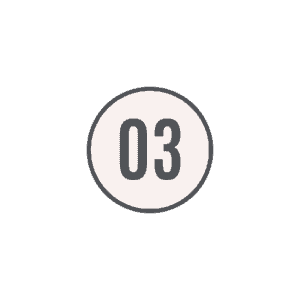 Optimize Your Site & Posts
This right here is the bread and butter of blogging. Learn about SEO so that you will be recognized by Google and your posts will show up on page 1 of the search results. Discover a list of keywords that your audience is searching for and what you need to do with them. Don't panic, this is the most important part of a blog and I have it ALL laid out for you.
Readers for your blog and email list are the keys to success. Pinterest is a blogger's best friend, and having active audiences on Facebook, Instagram and Twitter is important as well. You will uncover all of my secrets and tips on how to be visible across all platforms, without burning yourself out all while growing your ideal audience/followers!
Becoming the Blogger gets you from A to Z with starting a profitable blog as quickly as possible. 
This is the exact method I used to grow my blog and turn my time into money!
This is what I am going to teach you to do too!
Not only do you get instant access to all the course materials, but you'll also get any future updates and guest trainings. 
Close your eyes. 
Just think, A single blog post could fund next year's Disney trip.
Before you talk yourself out of this…
This is an investment in future you.
6 months from now, you can have a thriving blog. You would have 10x-ed your investment and have endless time to spend with your kids while making an impact. Now you just need someone to show you the way and cheer you on extra loud.
One-time payment of $297
Valued at $5,106
Get instant access today
Lifetime access to all of the above resources
3 monthly payments of $110
Valued at $5,106
Get instant access today
Lifetime access to all of the above resources
6 monthly payments of $60
Valued at $5,106
Get instant access today
Lifetime access to all of the above resources
Frequently Asked Questions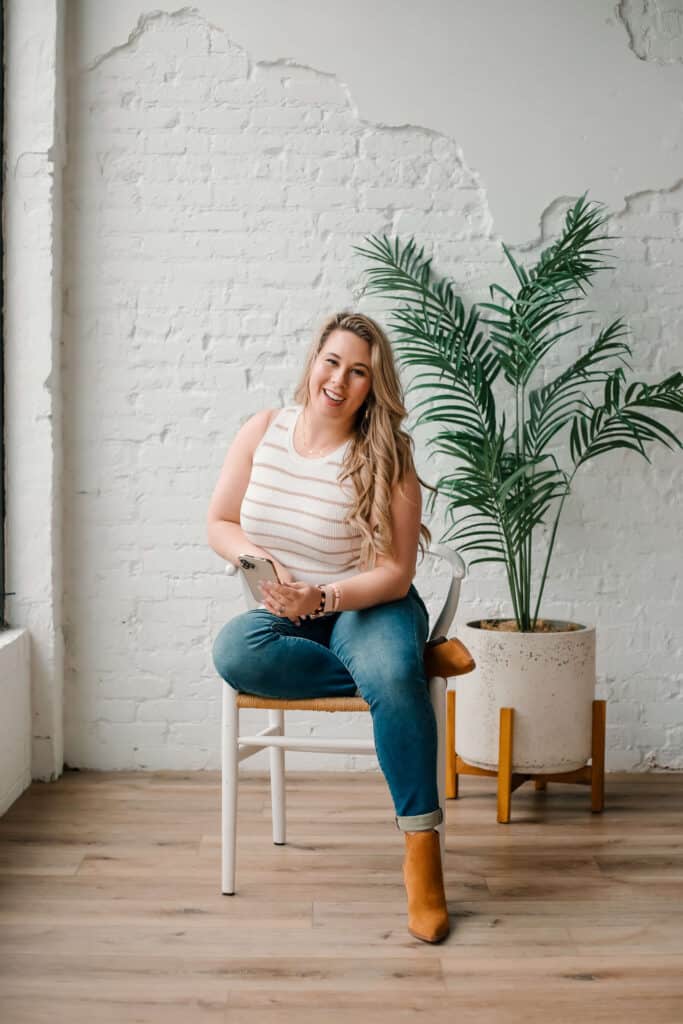 A final note from Brittany...
You made it through this long page. By now you should have a pretty good idea if the Becoming the Blogger course is right for you. 
It has taken me time and effort to accumulate and learn all this knowledge that I have packed into this course. If it would have been available for me when I started, I would have saved a whole bunch of time (and money!). 
If you are still on the fence, let me ask you…
If you don't enroll in Becoming the Blogger, where will your blogging business be six months from now?
Take the leap and have faith in yourself. Enroll in Becoming the Blogger today. In the course you will have EVERYTHING you need to 10x your investment and have a blog that you are proud to call your own. 
I'll be here cheering for you every step of the way
Today's Price = only $297
Or 3 payments of $110
Or 6 payments of $60
Becoming the Blogger © 2022 Following the Jordans, LLC.