Valentine's Day is just around the corner! I can't believe it either, but it is time to start looking for your lounge, causal and date night outfits. In this post I am showing you Valentine's Day looks from Pink Lily. I searched their site and found the cutest things I could and linked them all for you. I also ordered some from each category! Scroll to read my reviews.
All photos below are linkable (just click on the photo) and all opinions are my own 🙂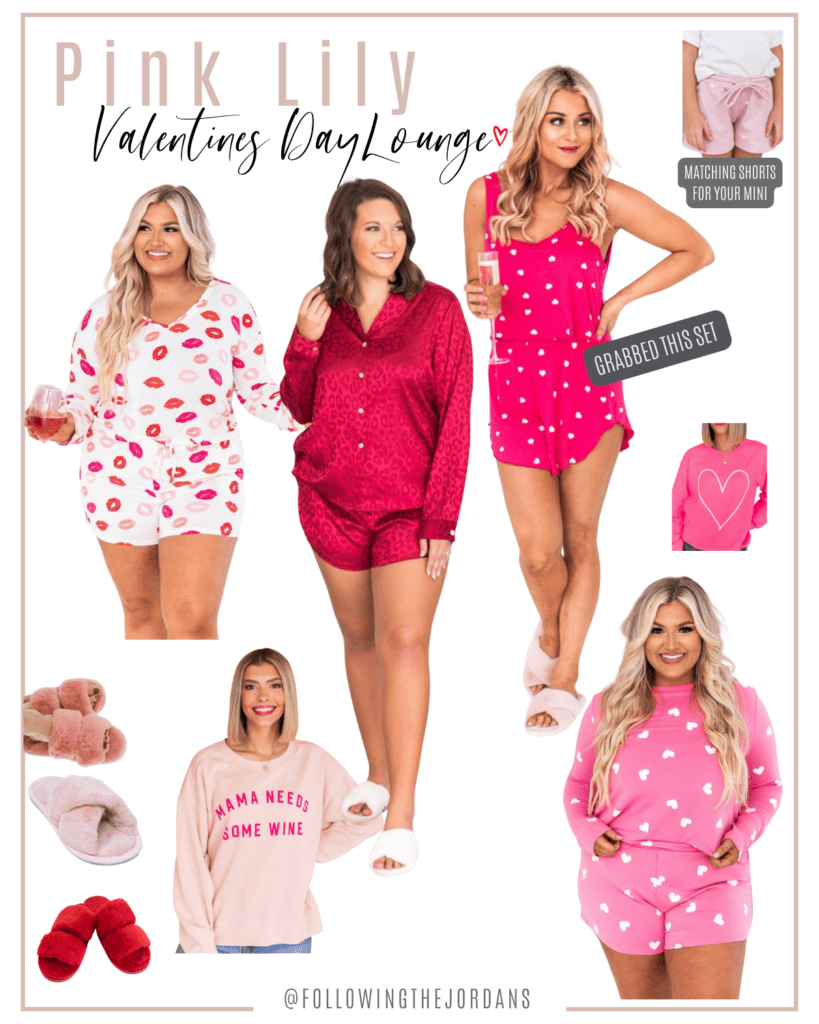 I grabbed the hot pink hearts set and it is so cute! The top is cropped so keep that in mind when ordering. I also grabbed the "Mama needs some Wine". I like my sweatshirts oversized so I ordered a size up and love it.
The hot pink heart sweatshirt I grabbed last year from Pink Lily, and they brought it back. It's so cute!
I love these casual looks from Pink Lily. The pink cheetah cardigan is all the heart eyes over here.
Who needs a date night?? (Me raising my hand!). Pink Lily has really cute and affordable date night options. I grabbed the pink tank dress, red dress and the mauve set! I sized up in the pink dress, tts in red and tts in mauve. Okay, now where is my husband to take me on a date?
As always, thanks for checking out my favorite looks. If you love something let me know in the comments below <3
For more of my favorite looks click here.