Starting a blog should be a large decision. It comes with a range of question to ask yourself before starting a blog.
Before you take the leap, ask yourself some questions. These can help you decide if blogging is for you. Many people start blogging as a hobby, and over time, as they invest more time and money into it, they either let it go or turn their hobby into a money-making business.
Often times, blogging is more than they expect. So, it's good to check out these questions to ask yourself before starting a blog. It may give you a heads up as to what to expect with your possible new business or hobby.
Pin this blog for later! ↓ 
Related: 8 Biggest Mistakes New Bloggers Make
12 Questions to Ask Yourself Before Starting a Blog
1. Why Do You Want to Start a Blog?
If you simply start blogging because you think it will be the easiest way to make money from home, then you'll be done within six months. Blogging is not an easy way to make money, but it has a huge potential money maker.
You have to think about your motive behind your blog, and if making money is your primary goal, that's ok! However, you have to understand that this is a business and takes a lot of time before you see income.
Ideally, you have a combination of reasons. Perhaps you LOVE traveling – like me! – and you want a way to work from home. Experienced website owners have no problem blogging about a topic they don't find interesting; typically, they hire out content writing. New bloggers need an interest in whatever they want to share with readers.
2. What is Your Niche?
That being said, if your niche is something like fitness, you are going to struggle to get readers. Large websites already dominate most keywords for this niche, so you need to make sure your niche is profitable.
Some niches are far harder to break into and make money than others.
Does that mean it's impossible? No! But, you'll need a strong keyword strategy to make it happen, and if you're brand new to the world of blogging, you may want to hire someone to create the keyword strategy for you.
One thing to consider is that lifestyle blog niches are harder to make profitable.
Decorating and home organizing is a lifestyle niche; try to be more exact with your niche and stick to it. You might want to focus on a specific type of organization or a type of decorating.
3. How Can Your Blog Stand Out in This Niche?
Unless you pick the most obscure niche in the blogging world, chances are you will have competitors. How will you stand out?
This matters more, in my experience, with products than well-written articles for one visitor. If you want people to purchase ebooks from you or other products, they need to trust you. So, you need to stand out.
How is your blog different when others cover specific topics?
It may be your writing style or your creative use of infographics. It may be your background and experience that offers different insight and creates a higher level of trust.
4. What is Your Blog Name?
Your blog name is a big deal. It should tell readers something about your blog, such as your niche. Google even looks at your blog name to get an idea about what you cover.
Blog names should be catchy, and most importantly, you should love it!
Also, make sure your blog name is desired. Someone could have beaten you to it! Most hosting providers allow you to check a domain's availability, letting you know if it's owned by anyone else.
It's best, in general, to pick a .com; the other options tend to generate less traffic. People search for the .com more than anything else.
5. Who is My Target Audience?
When writing a blog, you want to write TO your audience, but your audience is specific.
For example, a gardening blogger may write to someone who has a small to medium sized vegetable garden in their backyard. They aren't writing to large-scale gardeners or farmers. While those people still may take help from their insight, it's not the same audience.
Knowing your target audience helps you consider what you want to cover in your website. It's one of the top questions to ask yourself before starting a blog.
If your website covers topic your audience isn't interested in, then you lose readers. In the ideal world, your target audience finds you, realizes you cover things they need to accomplish their goals or tasks, and comes back repeatedly to learn more.
6. Do I Have the Capability to Run My Blog Like a Business?
Here is the one of the biggest troubles new bloggers experience while starting a new website.
Blogging may seem like a part-time gig, but it is a business regardless. So, you have to treat your blog like you are starting up and running a brand new business.
Ask any business owner, and they'll tell you that it takes A LOT of hours before profit comes. You have to LEARN, whether that is reading blogs, taking courses, or watching videos, about how to implement and run a blog. You have to come up with a strategy, build your website, and begin to create content.
Most blogs don't start seeing traffic until they have a minimum of 50-75 posts, but you often need 100+ posts before you see any significant traffic.
Each of those posts take work, and you have to work your social media and promotion strategies.
All of this is to say that blogging is a business, and if you intend to make an income from your website, it's in your best interest to treat it as such.
7. Or, Is This a Hobby Blog?
While not as common, some people start their blogs simply as a hobby. They enjoy writing and sharing their experiences, but they have little concern if they make money.
If that is you, then you can disregard most of this.
However, in my experience, hobby bloggers either die out quickly OR switch to income bloggers after they see the time it takes. If writing makes you happy, why not make that turn into income?
8. Do I Have the Patience for Blogging?
People talk about blogging like it's a get rich quick scheme, but the only true part of that is that's a scheme. Blogging has the potential to make you six or seven figures a year, but it doesn't happen over night.
Or, even in a year.
The high-figure blogs take years to develop, so you need patience. If you feel like you'll give up within a few months, it's best to be honest with yourself about that.
9. Am I Going to Write My Posts or Hire Out?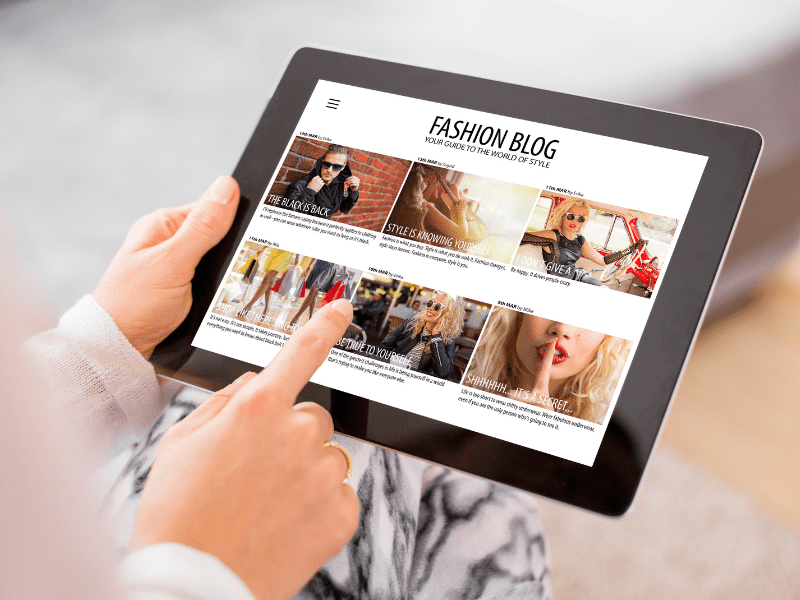 Do you enjoy writing, or do you think you will hire out your content writing?
Writing is an essential part of blogging, and while you may be passionate about a topic, that doesn't mean you enjoy writing. You have to do a lot of writing to make your website successful, so consider your plans.
That leads us to one of the next questions to ask yourself before starting a blog.
10. Are You Comfortable Spending Money Before You Make Money?
Most successful bloggers will tell you that you have to spend money to make money. This is true unless you are in this for solely a hobby.
Bloggers looking to make money need to spend some money. If you don't feel comfortable sinking money into a blog that isn't profitable – yet – then this may not be the best choice for you.
It's easy to think blogging is free or cheap, but that's false. You have to pay for blog designs, hosting, domain costs, plugins, email marketing, and more. Take courses and learn all you can, but this also costs money.
11. How Much Time Weekly Do I Have to Dedicate to My Blog?
Remember, the amount of content you have on your website correlates with how much traffic your website receives. You need to create posts regularly, integrating on-page SEO techniques throughout the posts.
While there is no recommendation via Google or other search engines on how often they want to see new posts, we know posting regularly is a factor for search engines. So, you need to make sure you have the time in your schedule.
You also need to engage in social media – whatever platforms you pick – and keep up your email marketing.
No matter the answer to this, it's ok, but you have to remember that the longer it takes to grow out your blog, the longer it takes to see a profit.
12. How Do You Plan to Promote Your Website?
Promoting your website is part of the deal; you can't wait for visitors to come. While SEO is the best long-term goal for getting traffic to your website, that is the long-term plan. It takes time for SEO to kick in, and you want eyes sooner than later.
That's where you promotion plan comes into play.
You have a lot of options like focusing attention on Pinterest. However, a note about Pinterest is that it used to be a short-term game. You could pin something and go viral in days. That is not the case anymore; expect pins to take months to really "take off."
Other social media options work great too like Facebook and Instagram. Not to mention, email marketing is huge and a great way to get repeated visitors.
Final Thoughts
It's good to ask these questions for starting a blog. You should know what to expect and what you want to get out of the experience before diving in head first!