This post may contain affiliate links, which means I receive a commission if you purchase the product through the link I provide (at no extra cost to you :)). As an Amazon affiliate, I earn commissions off qualifying purchases. Please see Privacy Policy and Disclosure information for questions.
With Mother's Day being just a few days away, I wanted to post to thoughtful gift ideas that all moms will love. You can buy these for yourself, your mom, your mother-in-law or anyone! I have a range of ideas from store/online gifts to handmade gifts from the kids.
If you want to share these gift ideas with anyone (to give a hint hint to all those dads out there who won't have "daycare made crafts" to give you) just hit the green mail button and change the subject line. You can also share this on social media .
---
Mother's day can look different for everyone. For most it is a day of celebration but for some it is a day of grieving. Whatever this holiday brings you, know that my heart is with you and I pray that you have a good day.
For myself I am asking to sleep in (we have young kids so sleeping in doesn't happen often around here) and to have 1/2 a day to myself. I have been cooped up in the house with all 3 kids all day everyday for the past 5/6 weeks. While I love them with all my heart, I am a little jealous my husband gets to leave the house everyday…..alone.
---
Store Bought Gift Ideas
Personalized Necklace: There are tons of ideas out there for this. I haven't decided which one I love the most so I will put a few down below. Which ever one you choose, I am 100% it will be perfect <3
You could do a name or one initial per child
Mom Gear from RightHereAtHome: This is my absolute favorite place to order all of my "mom gear". She does hats, bags, pants, jackets, shirts….she does it all and it's so cute and comfy!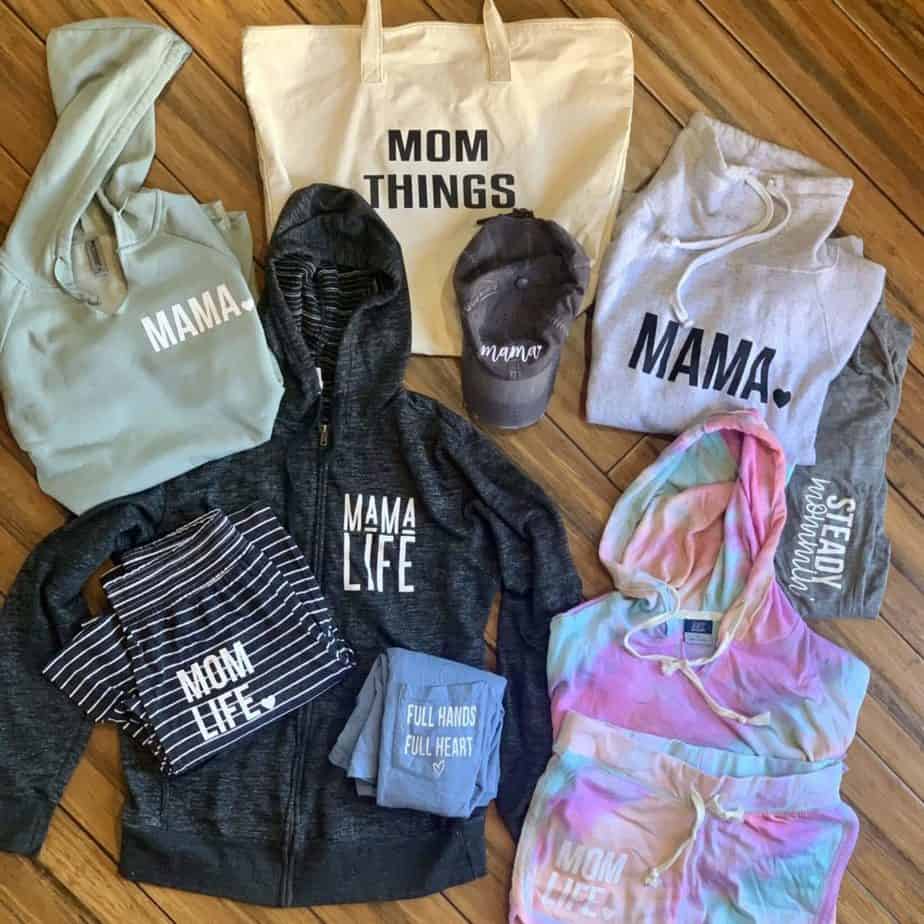 Alexa Show: This has a hefty price tag but since we can't see family during this time it makes the perfect gift for Moms far away or grandmas who can't be visited so she can see her grands! It also lets you play music, set reminders and more!
Rae Dunn MOM Coffee Mug: Rae Dunn is ALL the talk these days. I have this mug and I love it!
Digital Photoframe: Email photos from anywhere and they arrive in seconds. How fun would it be to send new photos to Grandma who lives
Loopy Phone Case: This has saved my phone from numerous falls! Lots of cute designs to choose from!
Welcome Mat: Everyone loves to spruce up their porch in the spring! My favorite is the Home Sweet Home one!
Personalized Throw Pillow Cover: This would make the perfect gift for mom who loves to show off her children or grandchildren. Tons of great reviews (some reviews say to get a bigger pillow the fill it out more to read easier). I am adding this to my list.
Dr. Brandt No More Baggage: my favorite under eye de-puffing gel! What mom doesn't want to de-puff our lack of sleep and stress under eye bags?!
Birkenstock Sandal: Total investment and totally worth it! Most comfy sandal ever and last for years!
Tory Burch Miller Sandal: Super cute shoe that can dress up any casual outfit in a flash! Comes in a variety of colors
Magnetic Book Marks: I just ordered these for my planner and my current books!
Ugg Slippers: I have these in brown and black. I wear them ALL the time! They have a rubber bottom so you can wear them outside of the house. I cannot deny that I've never worn these to Walmart 😉
Peeler: Know someone who loves to eat fresh fruits and vegetables but hates peeling with a knife? (I always waste so much of the good with a knife!) This set would be perfect for them! It comes in a set of 3 peelers: straight, serrated and julienne.
Satin Pillowcase: If you follow me on Instagram you know that I posted earlier about getting a satin pillowcase. HOW CUTE is this leopard one? I ordered it! Satin Pillowcases reduce hair breakage, reduce frizziness, and reduces friction against your skin—reducing wrinkles and fine lines! WIN WIN WIN!
Blue light reducing screen protector: We are all on our mobile devices, iPads, computers, etc. all day. This screen protector reduces the blue light to reduce eye strain. Its also anti-glare, anti-fingerprint and tempered glass This link is for an iPad but they make it for other devices as well! I have this on my devices and my kids!
Cozy Blanket: I love cuddling up on the couch with a good blanket! I will list a couple of my favorites here or you can order a custom blanket with photos on it! Kyte Baby products are made of viscose bamboo and stay cool! It truly feels amazing. The Barefoot Dreams comes in different patterns/colors and is very cozy!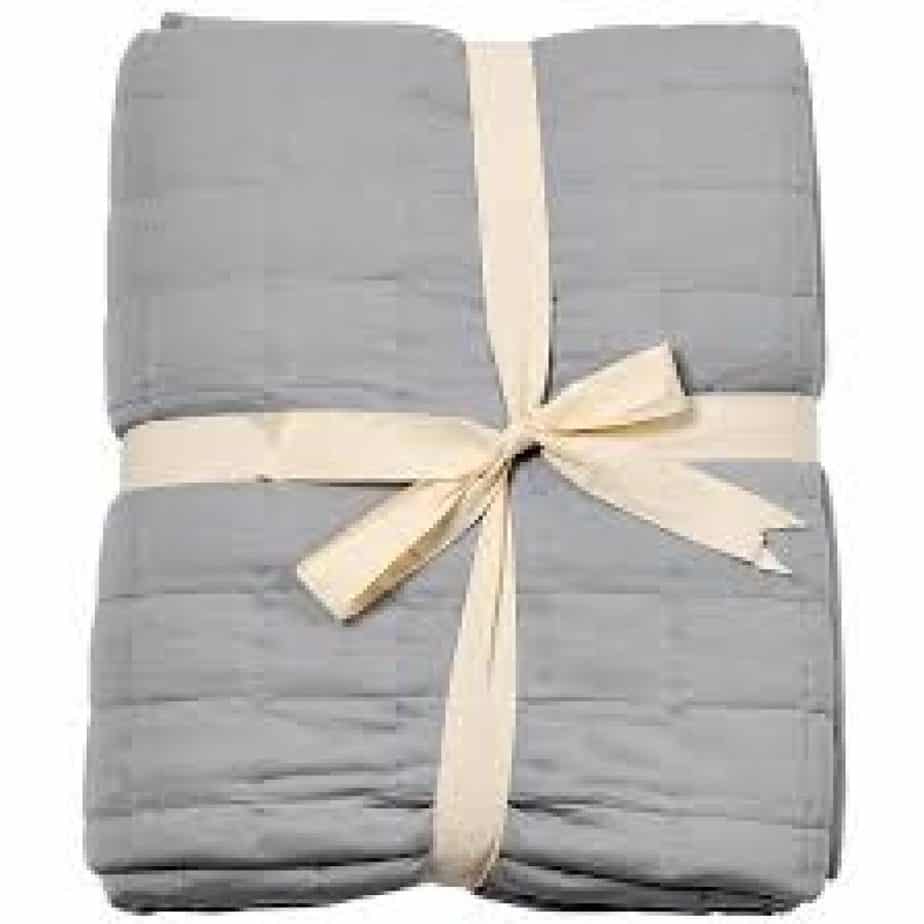 New Hair tool: My favorite is this Revlon One Step Hair Dryer and Volumizer brush. It doesn't tangle and gives me great lift!
Dyson Cordless Vacuum: While the price-tag is high, it is my most used thing in the house. I use it multiple times a day to clean up kids messes and crumbs!
---
Hand-made Gift Ideas From The Kids
Hands around a flower pot. We made this one year and put "Mimi's Favorite Garden" around the top. https://pin.it/1U4cGUy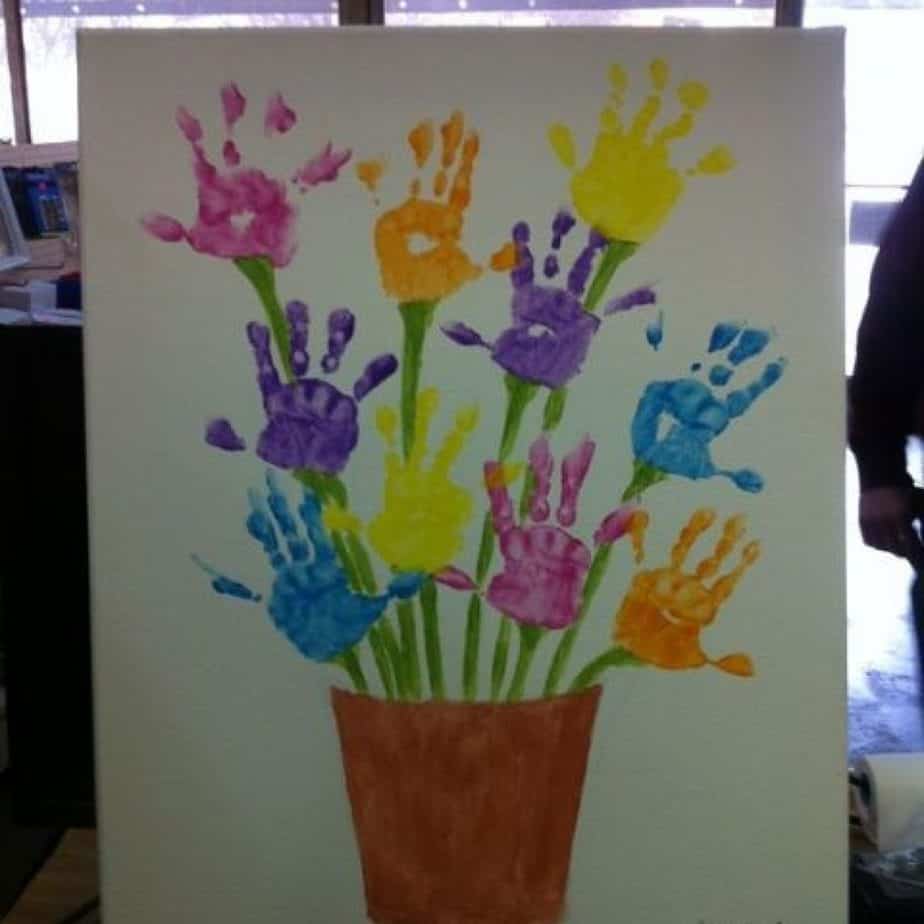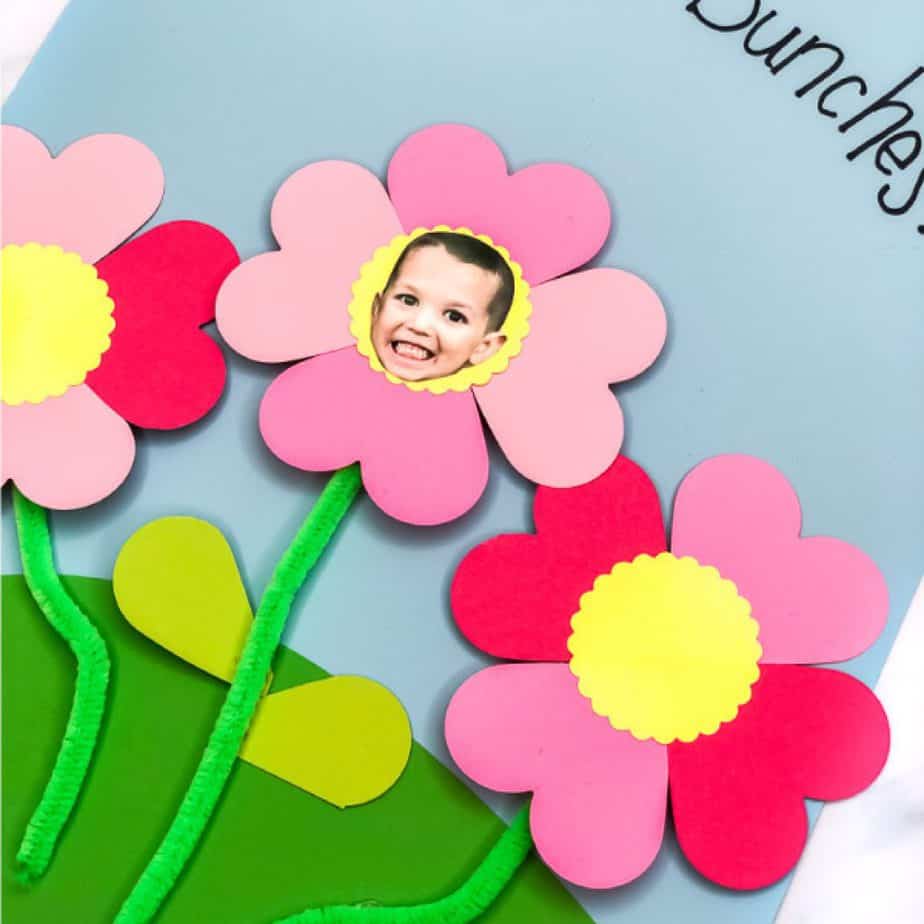 ---
Other Gift Ideas
Gift card to her favorite hair salon, spa, nail salon or restaurant (to be used in the future of course ;))
House cleaning certificate from a company or yourself
A hand written note
"Mom and Me" photo session —I LOVE THIS IDEA!
An overnight stay at a hotel far or near — Adding this to mine!!!
Send fresh flowers, a fruit basket or chocolate covered strawberries
Is there anything on your wishlist this year? Let me know in comments.