Fathers Day is June 21st! Less than a month away! Don't fret. I've got a list of awesome ideas for you. Whether you are buying for your dad, your grandpa, your father-in-law, or for someone who is a father figure, these ideas/items are sure to put a smile on their face!
My favorite (and EASY) gift is a 3 section photo frame with the kids spelling D A D holding wooden letters. I started this for Vince's first Fathers Day and take new photos each year to go in it. I will also be ordering this personalized book (so cute!) and the mens bracelet shown in the gift section below.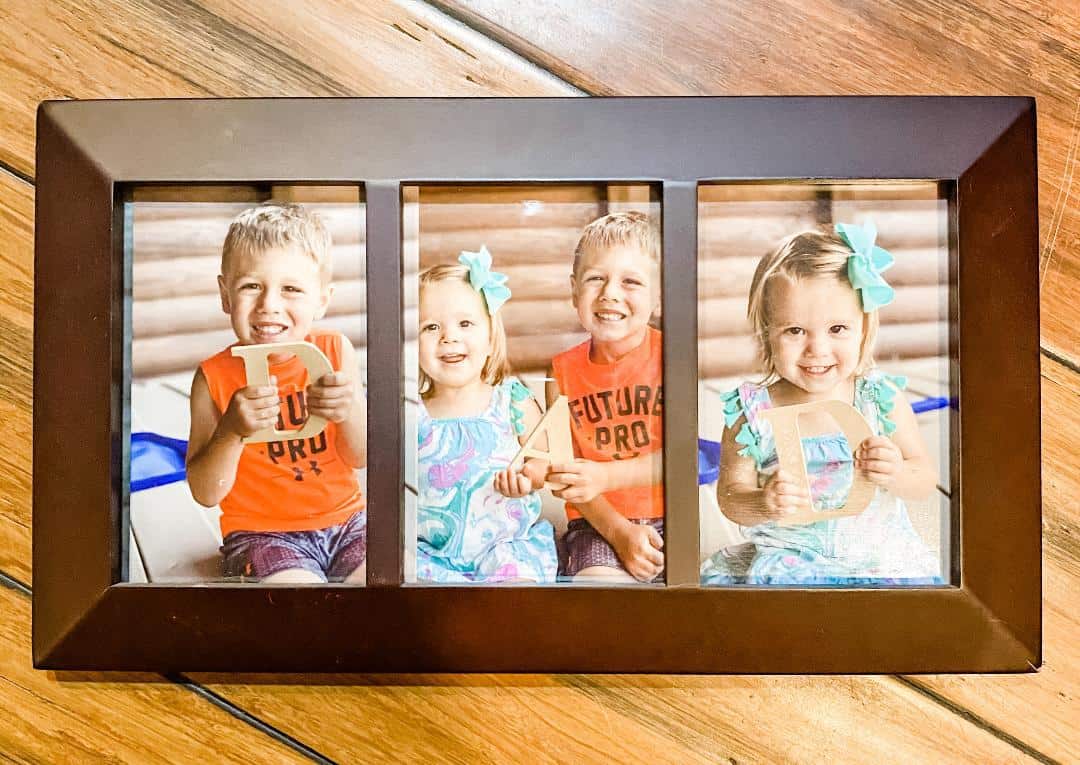 ---
This post includes 10 easy and simple Father's Day craft ideas to do with the kids along with the top ten Father's Day Gifts.
---
Father's Day Crafts
10 easy and simple Father's Day crafts. These ideas have minimal planning and take minimal time. MOM WIN!
1. Little Handprints Key Chain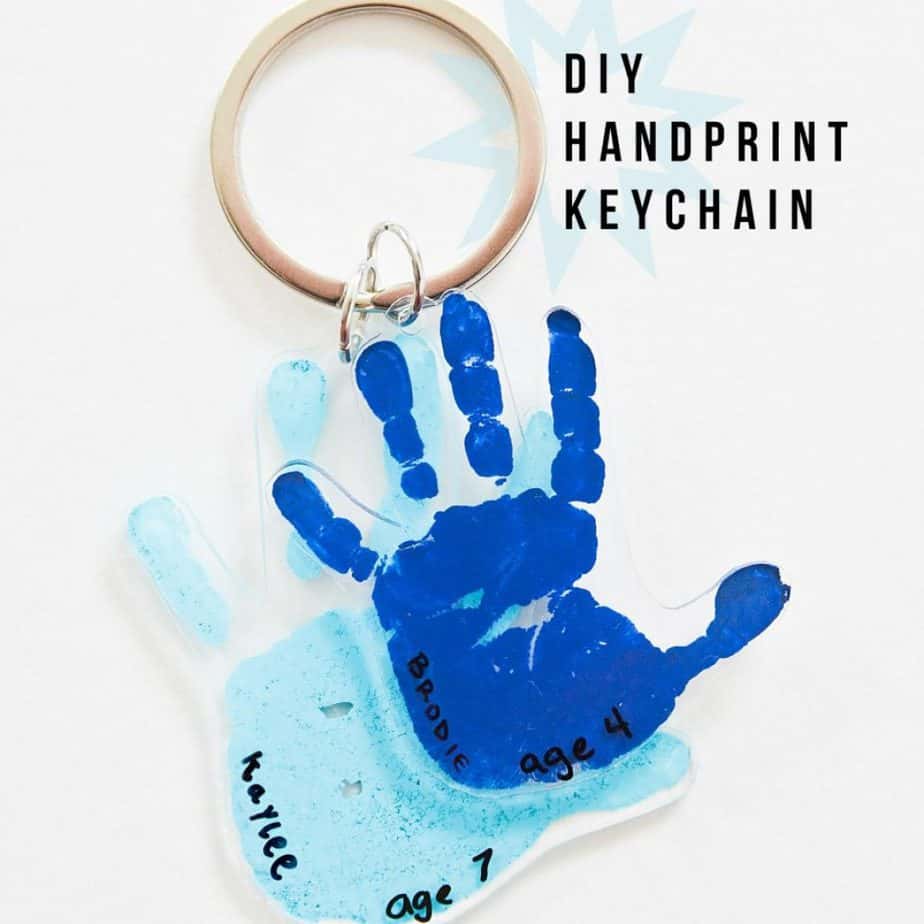 So cute and so simple! All you need is shrinky dink sheets, gloss acrylic paint (matte does not stick), paintbrushes, 10 mm jumpring, scissors, keyring, hole punch, gloss mod podge and a black sharpie.
Instructions can be found at Grey House Harbor
2. Following In Daddy's Footsteps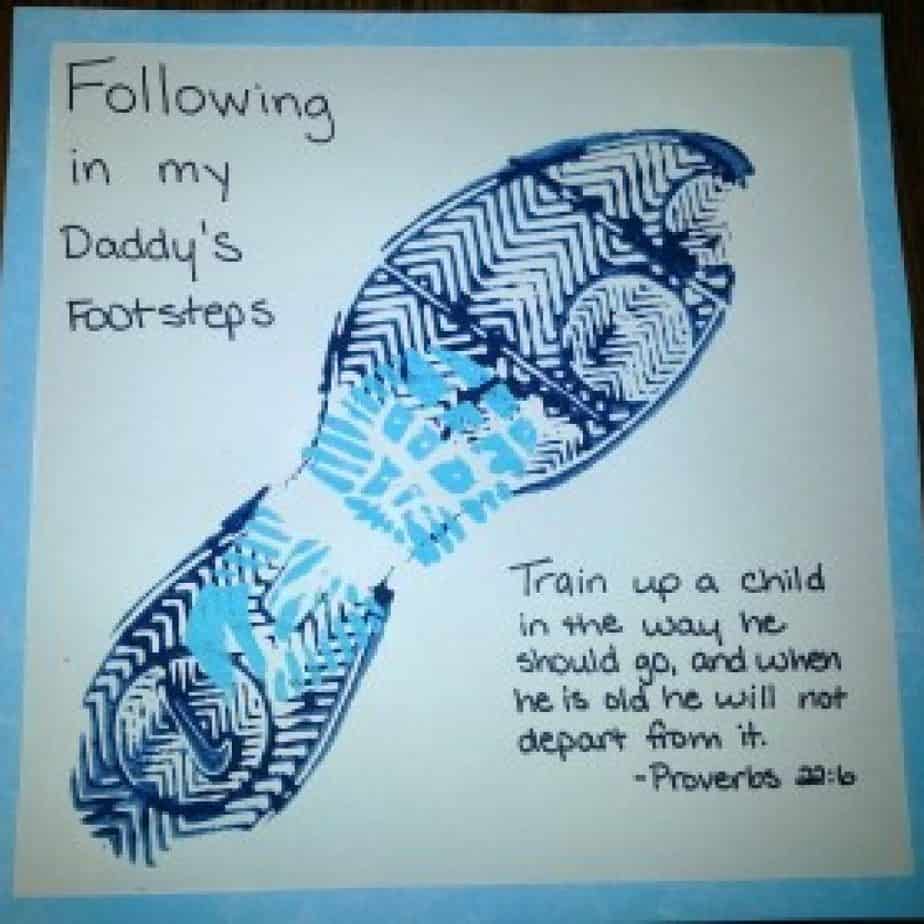 Tear jerker! Only 4 supplies needed – white construction paper, acrylic paint, foam paintbrushes and a black sharpie.
Instructions can be found here.
3. Baseball Handprint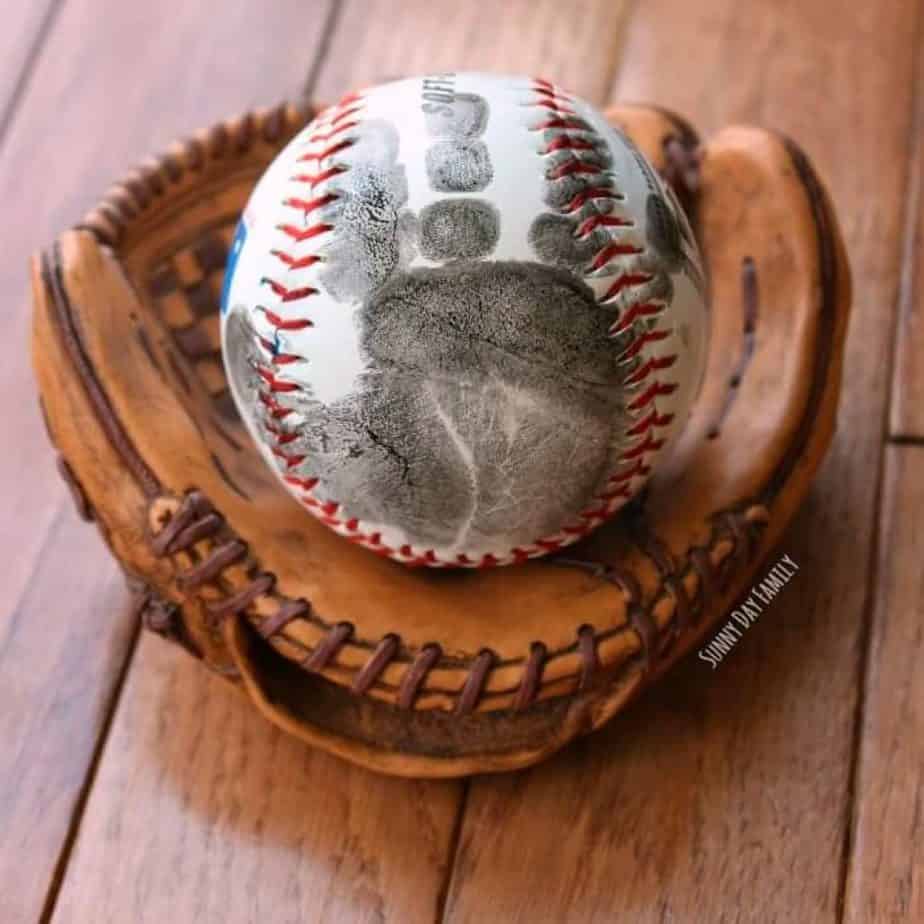 If you have a baseball lover, this one is for you!
A baseball and Ink pad are all you need to knock this one out of the park (pun intended). Baseball stand or protective case optional.
Instructions can be at Sunny Day Family. There is a free printable poem to go along with it!
4. Hooked on Daddy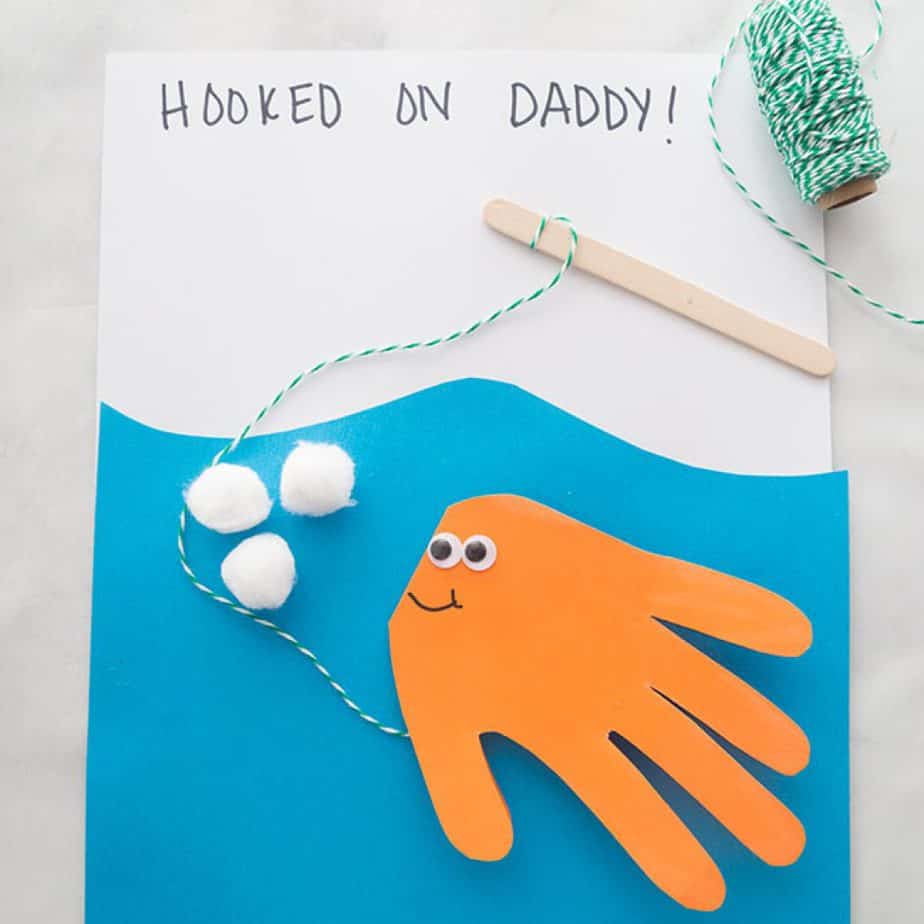 Does dad like to fish? Hook him with this cute fishing craft!
Just a few supplies – construction paper, glue, googly eyes, string or cotton twine, black sharpie, Popsicle stick, and pom poms.
Instructions can be found here
I also found this version of the craft. Less supplies to use!
Instructions found here.
5. Love You To Pieces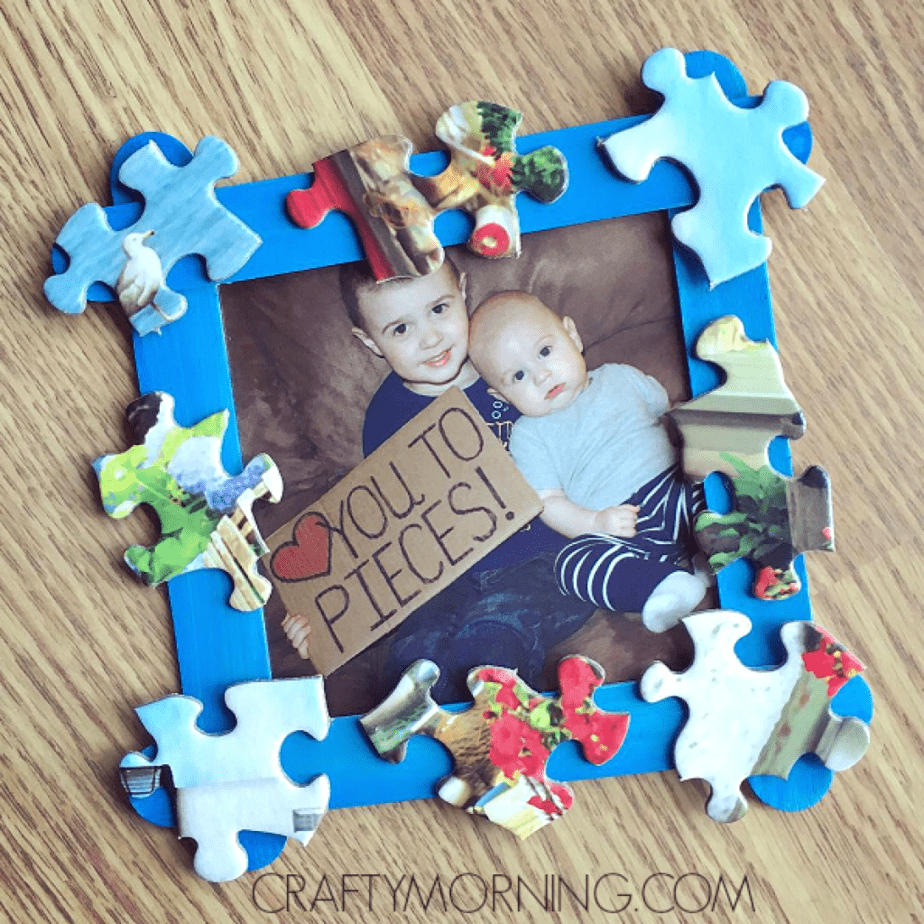 Supplies: 4 Popsicle Sticks, puzzle pieces, glue and paint.
Make a "love you to pieces" sign for the kids to hold in the photo or just write it on the frame!
Instructions can be found at Crafty Morning <–Lots of cute other crafts on this page!
6. Dad Rocks Paperweight
This one is fun and works on fine motor skills!
Supplies: Small rocks (you can probably find in your yard) and simple kitchen ingredients (water, flour, and salt) .
Instructions can be found at Crafts By Amanda. (There is even a printable sheet for instructions like a recipe for this craft!)
7. Portriat Of Dad
Have dad swooning over this craft. It gives kids a chance to show their creativity (and to see what they really think he looks like!). Let them do their best and he will love it!
You only need craft paper and markers for this one.
You can find the free printable drawing prompt at Tot Schooling.
8. Hand Print Art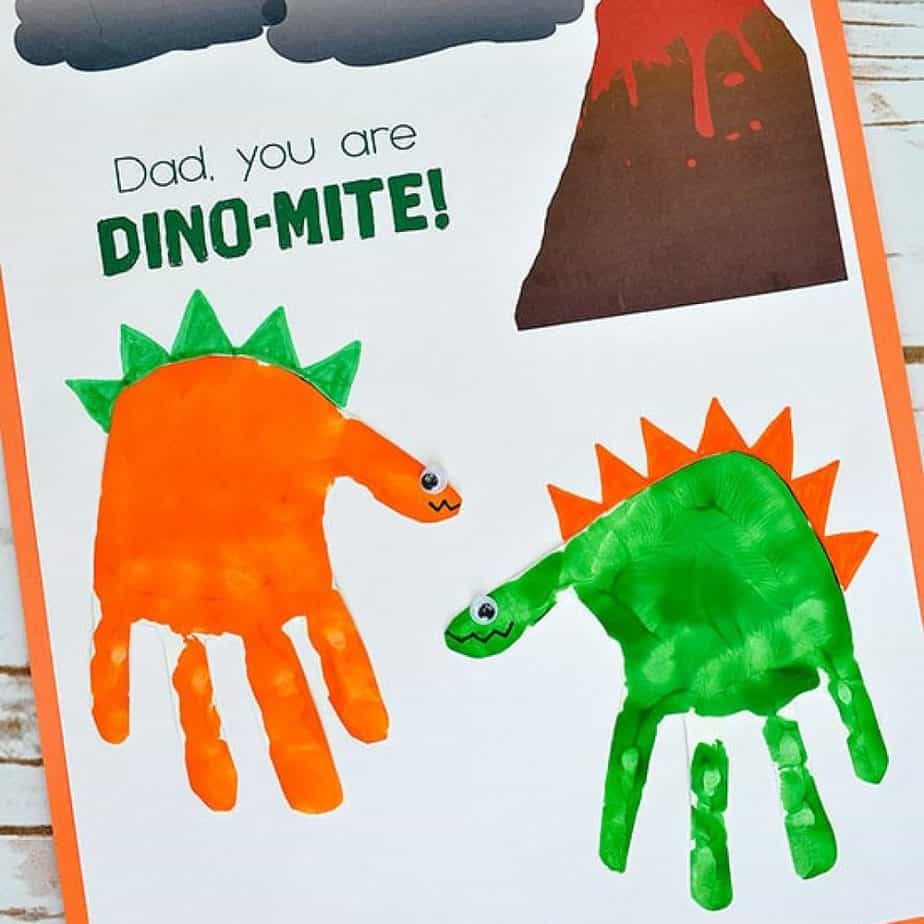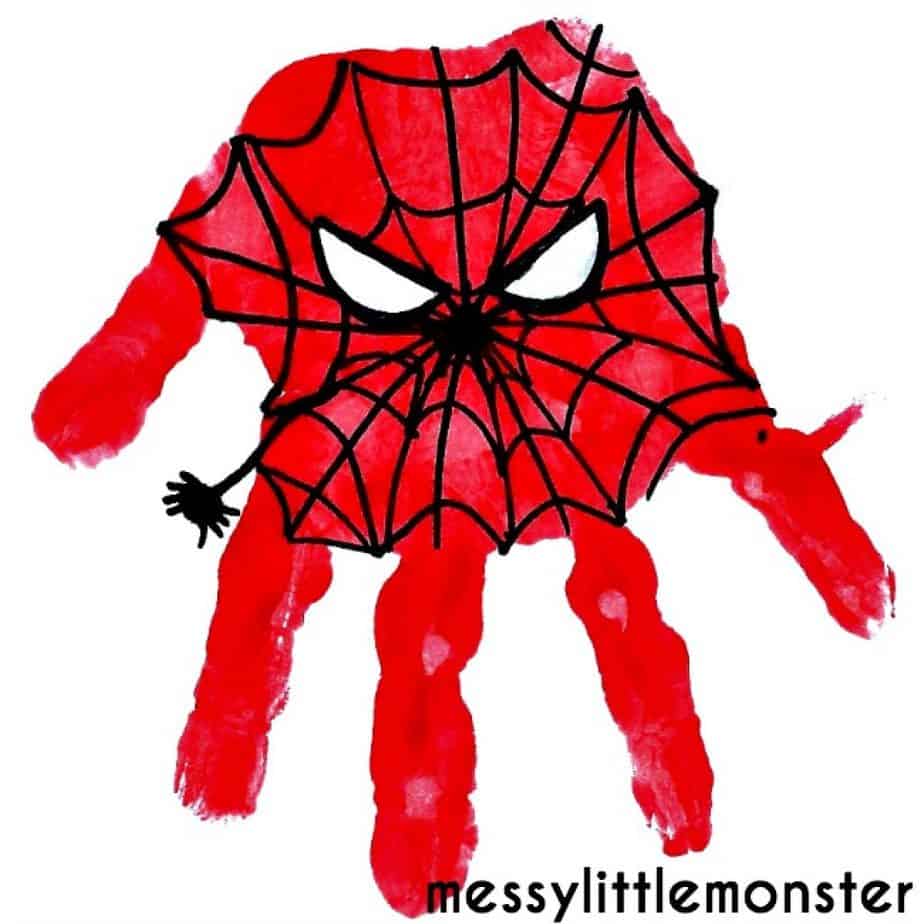 Lots of fun ideas that are simple to make with hand/feet prints and paint!
9. We're Nuts About You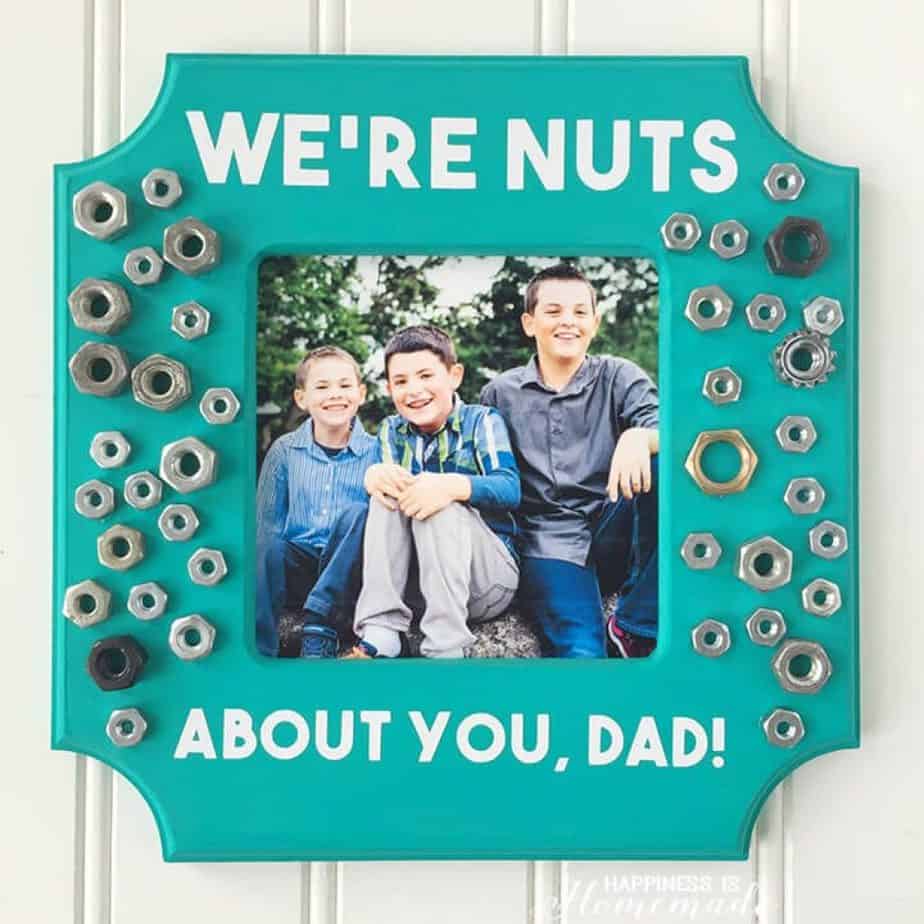 Supplies: Unfinished wood frame or popsicle sticks, Acrylic paint, glue, vinyl letters (if you have a circuit!) or alphabet stickers, and assorted nuts in different shapes and sizes.
Instructions can be found at Happiness is Homemade. Heidi also has some really cute free Father's Day printables on her site!
10. Strong Roots Make Beautiful Leaves <3 — This is the one we are going to do this year!
Supplies: Unfinished wood slice (you could also do this craft on a white canvas or construction paper), acrylic paint, black sharpie or paint marker wood sealer. Optional: stand.
Instructions: 1. Have dad place his handprint upside down on the bottom of wood in brown paint. 2.Have children place their hands right side up as the leaves in their favorite color or you could go for a more "tree" look with shades of green. (go from biggest hands to smallest so the smallest hands can be seen). Write "Strong Roots Make Beautiful Leaves" in black sharpie. Add their names and year to the bottom! You can seal it with a wood sealer and get a cute stand for it so dad can display it at the office!
I found this craft on Leslie W Blog!
Father's Day Gifts
For the dad who loves the outdoors! Bluetooth speaker with flames. It is waterproof, dustproof, lightweight and portable!
This is an excellent gift for the DIY dad! Use it to bond, fix, build and fill virtually anything. You can even paint it once its dried.
This is the coolest thing I've ever seen! I'm ordering a few!
3. New Sunglasses
Suprise dad with a new pair of sunnies! Lots of options in different price ranges here.
4. Dad T-Shirt
Have you seen the "Dad Bod" shirt? We are grabbing it this year! Linked below are a few cute ones: Starwars Fan, Best Dad Ever, Hunting Fan, Yoda Dad, and Superhero Dad.
5. Customized Coffee Cup
You can make a custom one over on Personal Creations (<— grabbing a new one this year with Callum on it!) or grab one from Amazon with a cute dad saying!
6. Grillin' Set
Does dad love to grill?
7. Hammer
We did this last year and its a hammer that says "Thank you for helping me build my life Dad". Super easy! Grab a hammer and alphabet stickers.
Don't want to make it? Order it from Etsy!
8. Personalized Jewlery
I have seen so many ads for this mens bracelet with the names around it. Lots of different places are selling them but I got ours on Etsy and think its a great buy!
9. Personalized Book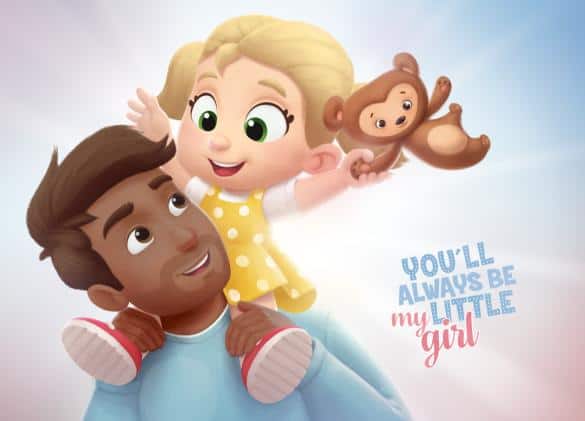 Hooray Heroes has multiple options (boy, girl, mom, dad, 1 child, multiple children etc.) to create a book just for Dad! Super customizable and sweet! He will cherish this gift!
10. Smart Plugs
We (Vince and I) love these! We have them connected to our reptile tanks to come on and go off at certain times, our pool/patio lights, and we use them around the holidays for lighting around the house. All you have to say is "Alexa, turn on the ____". Super cool!
---
I hope this makes shopping a bit easier for you – we all know how busy and chaotic it has been during this time.
Let me know which craft you are trying or which gift you are planning to get in the comments below!