Finding out you're pregnant is one of the most exciting times in your life, and if you want to share the news with your husband is a special way, you need some ideas. I love creative announcements, and I put together several ways to tell your husband you're pregnant.
I loved telling my husband we were having a baby, every time!
The emotions and memories are something I will cherish for the rest of my life. If you're the same way, you want to come up with something that will either make your husband laugh, cry, or both.
Here are some great ways to tell your husband you're pregnant!
Pin this blog for later! ↓
Related: How to Survive Pregnancy with a Toddler at Home
22 Ways to Tell Your Husband You're Pregnant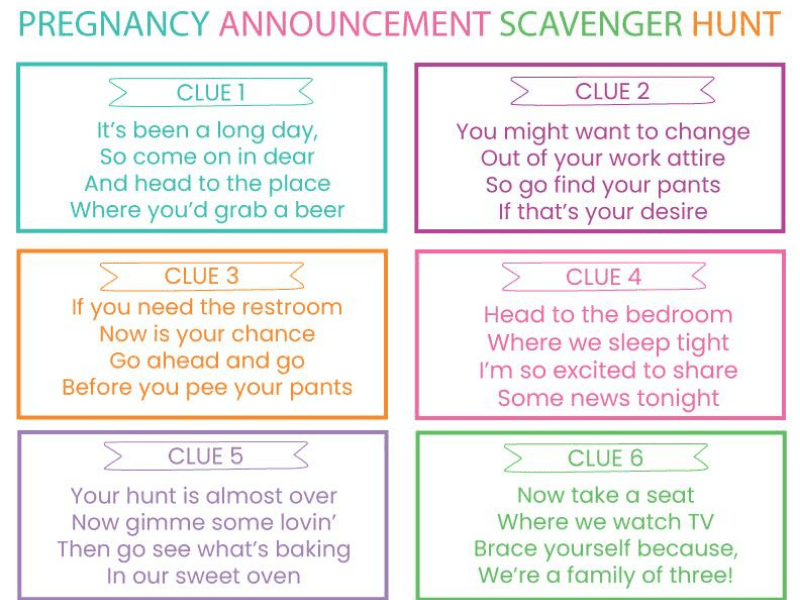 Here's a simple way to tell your husband you're pregnant – set up a scavenger hunt. You can grab these free printable cards and set it up when your husband isn't home. Then, when we arrives, tell him you have a surprise for him, and he has to enjoy the hunt for the surprise.
However, this is for your first baby since the last hint says "we're a family of three," and it's not editable!
2. "I'm Pregnant" Shirt
Do you ever feel like your husband doesn't pay attention to what you're wearing? Put on this shirt and wait to see how long it takes for him to read the fine print and realize that you're pregnant!
Honestly, this could be a funny pregnancy announcement that gives you a bit of humor.
3. Use a Cupcake for a Surprise!
Set out some cupcakes when your husband gets home from work with a pregnancy announcement cupcake topper. You could also use these toppers for your baby shower!
If you want an easy way to tell your husband you're pregnant, save the receipt when you buy the pregnancy test and lay the results on top for him to discover when he comes home. He will be surprised, and you don't have to wait for anything to arrive in the mail to let him know!
5. "Hello Dad" Onesie
Wrap up this adorable "Hi, Daddy" shirt and give it to your husband as a surprise gift. You can even tuck your pregnancy test and a pacifier into the box as well.
This would make a great birthday gift.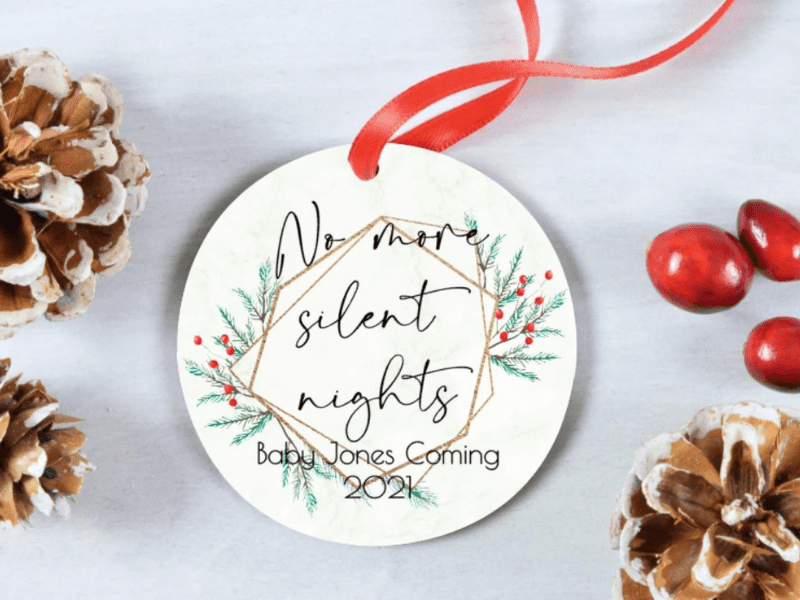 If it happens to be during the holiday season that you want to tell your husband you're pregnant, consider getting a custom Christmas ornament to share the good news – with a bit of humor.
I love this announcement, and truth behind it because silent nights and newborn babies don't mix.
7. Personalized Fortune Cookies
If you're looking for another fun and unique pregnancy announcement, these fortune cookies are fun! Order some Chinese food, grab a few yummy drinks – non-alcoholic of course – and don't forget the fortune cookies for dessert!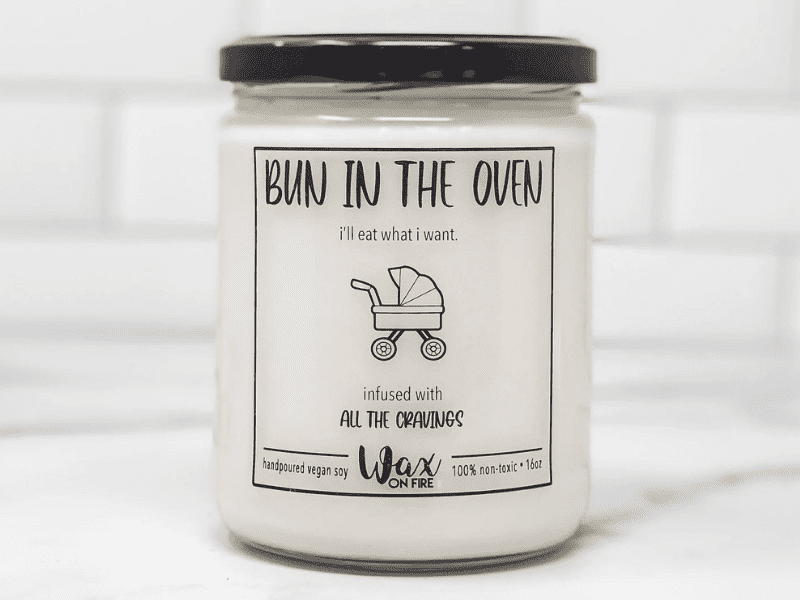 Are you a candle lover? You got a new candle in the mail, but will your husband notice? You can always have him open the package or light it for you after dinner!
9. Dad Guitar Pick
If your husband plays guitar, a simple way to let him know that a new baby is on the way is to get a customized guitar pick. Not only is this keepsake gift adorable, but it's useful as well and can be used for playing guitar, lasting for years instead of the cheap, plastic ones!
10. Pregnancy Funny Card
Do you and your husband love a good joke? Check out this simple printable pregnancy announcement card that you can download at home and print before he gets home from work.
I know my husband would get a kick out of this.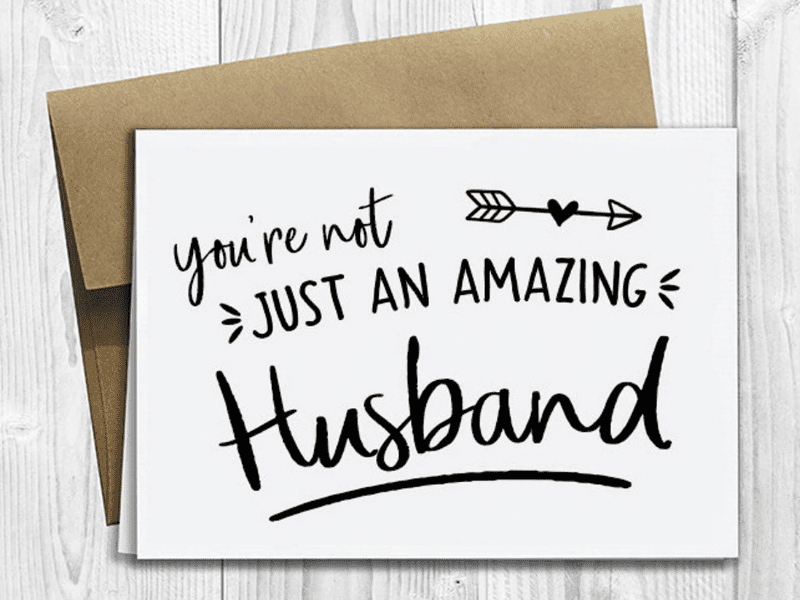 If your husband isn't one for a humorous card or prefer something sweet, get a nice greeting card and leave it out with your husband. You also could set the card on top of a gift box with the onesie or pregnancy test inside of it.
12. Customized Beer Bottle Labels
Give your husband a fresh beer with a personalized pregnancy label. See if he notices the new brand of beer that you bought is more than just an after-dinner drink.
Here is a unique pregnancy announcement idea – a puzzle! You could give this to your husband to tell him the surprise, but it also is a great gift to send to the grandparents for a simple announcement.
14. Photo Shoot Surprise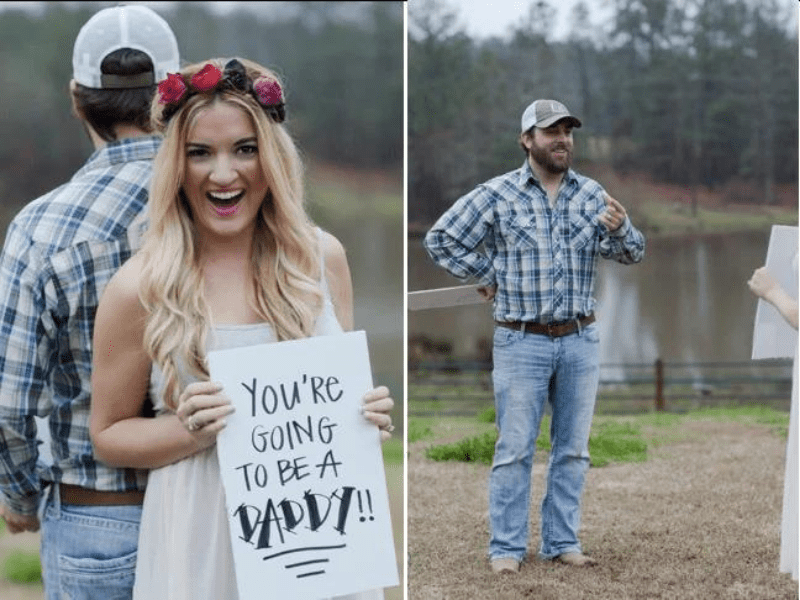 Plan a photoshoot surprise! Tell your husband you are having a couple's photoshoot, but instead, hold up a sign telling your beloved that he is going to be a daddy. Your photographer gets to capture his face as he discovers the wonderful news!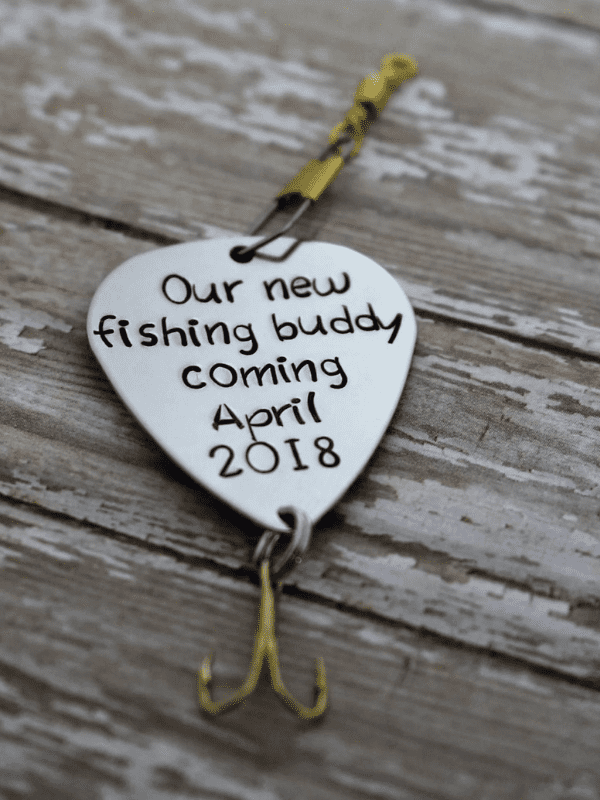 My husband loves to fish when he has the opportunity, so a personalized, stamped fishing lure makes an excellent gift. It's a great way to tell your husband you're pregnant while giving him something useful!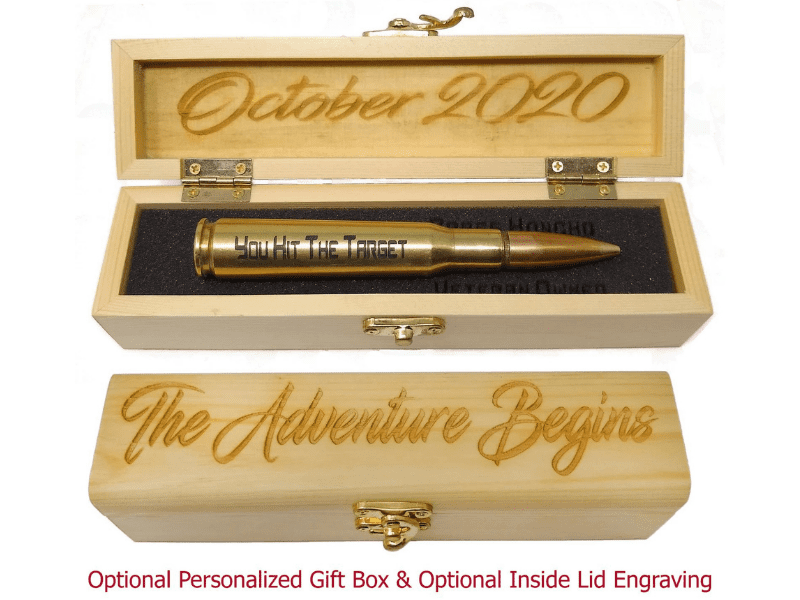 You get a bit of humor with this pregnancy announcement to your husband along with a keepsake item. He can place it on a shelf and remember the moment for years to come when he discovered he would be a dad.
Parenthood is really the greatest adventure, and it takes hitting the target to get the adventure started, right?
If your husband doesn't fish but loves golfing, get him a personalized golf marker with the due date of your new baby. This is a personalized marker made with stainless steel, and he is sure to love it. You also could have one of these made for grandparents!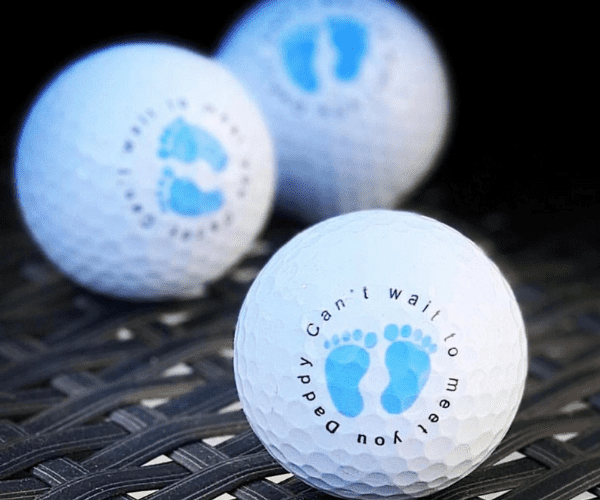 Here is another cool golfing idea to tell your husband you're pregnant – custom golf balls. I bet these would make an awesome addition to a Father's Day gift!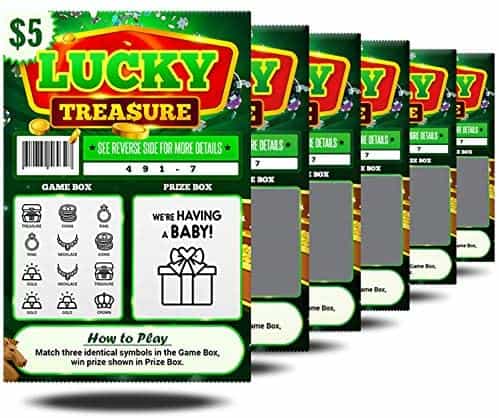 Get your husband to try these pregnancy announcement scratch-off tickets! It comes in a six pack, so you can use them with the grandparents as well. The cards look like real lottery tickets, so they won't be suspicious, but then they'll reveal the surprise – we're having a baby!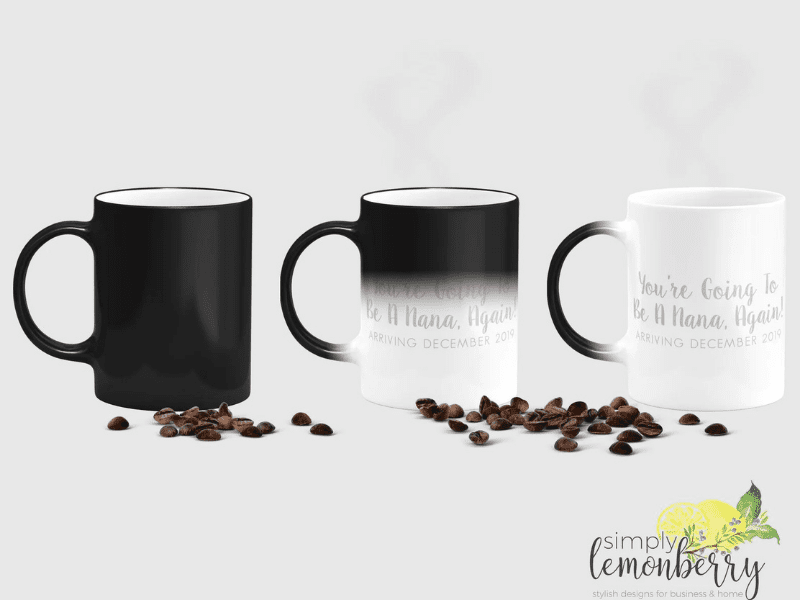 I love these color changing coffee mugs, and they have all sorts of options. You can get one for your husband and surprise him after pouring his morning cup of coffee, or you can order them for the grandparents, godparents, aunts, or uncles!
Your husband won't suspect that his new coffee mug holds a secret for him!
Here is another adorable way to tell your husband you're pregnant; get a personalized coffee spoon that says "You're Going to Be a Daddy." You can set it out with his coffee mug on a Saturday morning for a relaxed yet adorable announcement for just the two of you.
Here's another fun idea if your husband is a coffee drinker. Pour him a cup of coffee and let him finish it with the surprise at the bottom, or you can give it to him empty and see if he notices before pouring his morning cup.
---
I know one of these would make an awesome way to tell your husband you're pregnant, so try one that works with your relationship or your husband's interests.
How did you share the news? Do you have any inspiring ideas? Leave them in the comments!