Are you planning an awesome trip for your family and wonder what are the travel essentials for kids you need? Packing the right items makes traveling with your young family easy and fun.
Our family loves traveling, and one thing I've learned is that packing the right items makes all the difference. Whether you have babies, toddlers, or small kids, it's all the same – being prepared is essential.
If you have kids between 3 and 6 year olds, these are some of my must have items, and many of them are needed for older kids as well!
Related: Traveling During the School Year: 10 Tips for Parents
16 Travel Essentials for Kids
1. Travel Car Seat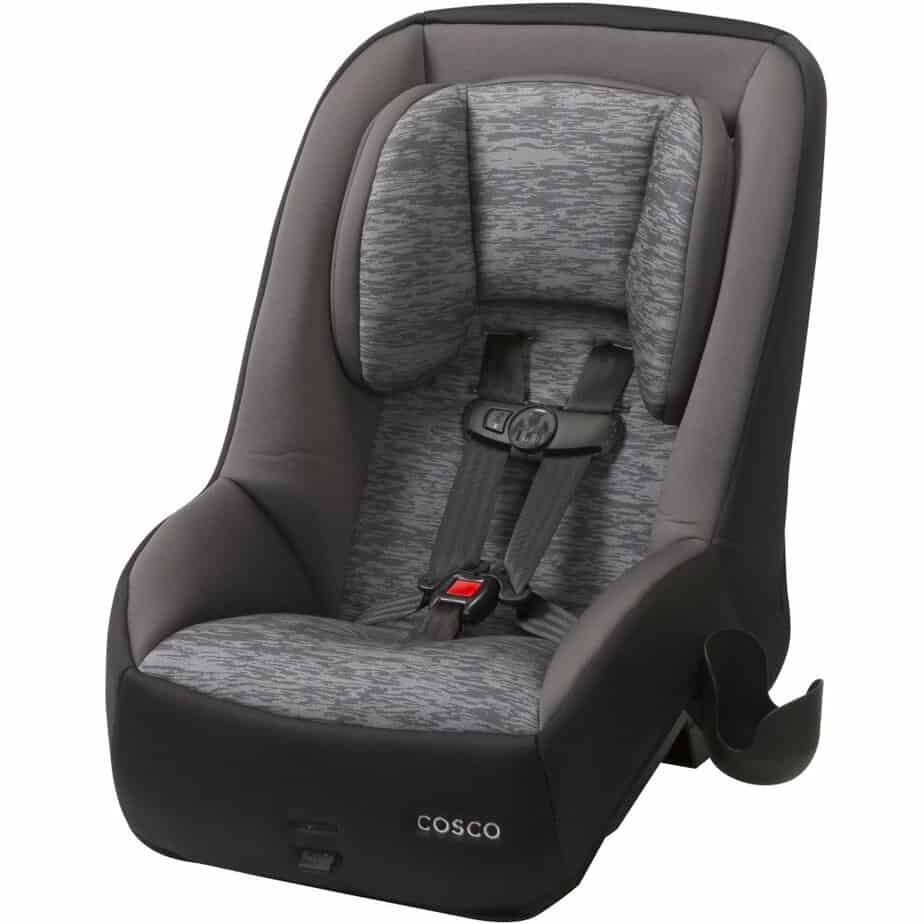 Assuming your child is between 3 and 6 years old, they still need a car seat. Depending on your child's age and size, they may be in a five-point harness or a high-back booster at this age.
If your child is still in a convertible car seat, you want something lightweight, and it's ideal not to use the same car seat that you use in your vehicle. A great option is the Cosco Mighty Fit 65, which only weighs 12lbs.
If you need a booster seat for travel, the MiFold Grab-and-Go Car Booster Seat works for kids four years old up to 100lbs. It folds compactly enough to fit into bag! This seat tests to the same standard as other booster seats, so don't worry; your preschooler will be safe.
Related: 5 Best Car Seats for Airplane Travel in 2022
2. Kids Travel Pillow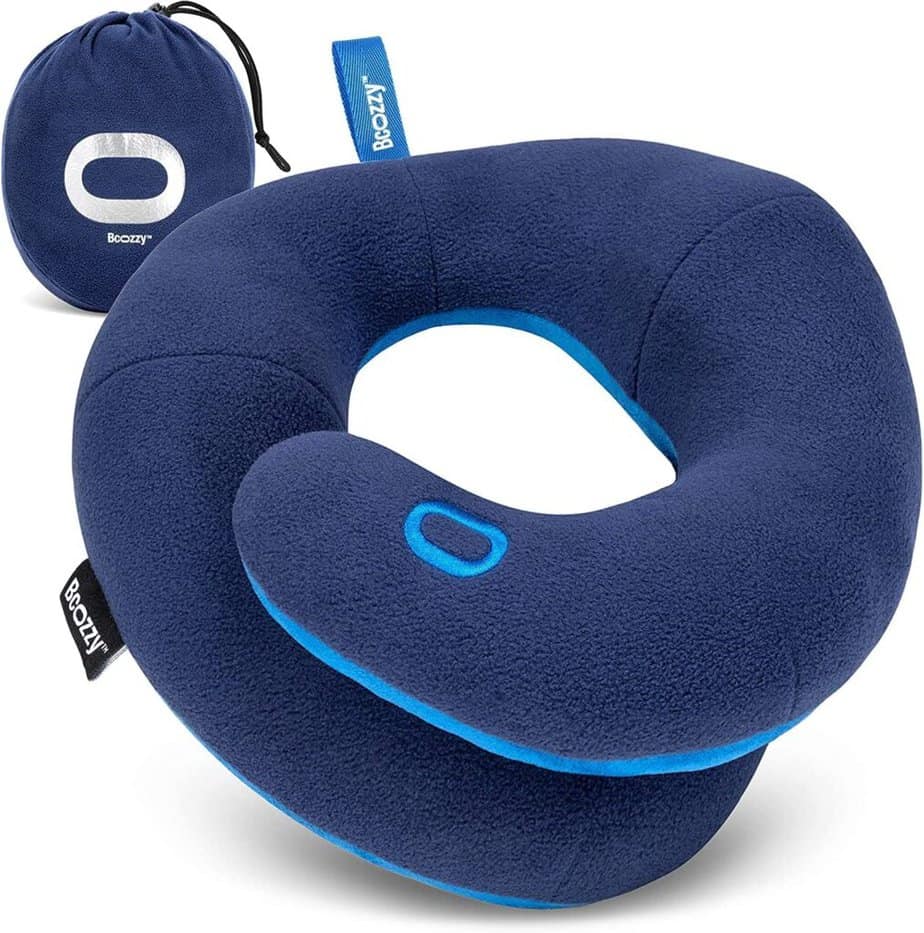 You want your kids to be able to sleep well when traveling, whether taking the car, train, or plane. A travel pillow is a must-have item for kids; it prevents their heads from bobbing forward.
I like the Bcozzy travel pillow; it's perfect for kids between 3 and 7 years old, giving them a supportive, cushy pillow that isn't too big. Some travel pillows are too big for kids' little heads and necks.
3. Lightweight Umbrella Stroller
Depending on the age of your child, a stroller is one of the top travel essentials for kids. I suggest to bring a stroller even for your 5 or 6 years olds since their tired legs will ruin a day out quicker than a rainstorm. A lightweight umbrella stroller is great when your kids need a nap still or wouldn't be able to walk for long periods.
You have several options available, but if I'm flying, I prefer the GB Pockit + All City stroller. It folds up compactly into a handbag shaped package that fits in the airplane overheard bins. You can make it a travel system with any Cybex infant car seat using adapters. Plus, it has a large, integrated sun canopy and a spacious shopping basket.
Related: 5 Best Double Stroller for Disney World
4. Sound Machine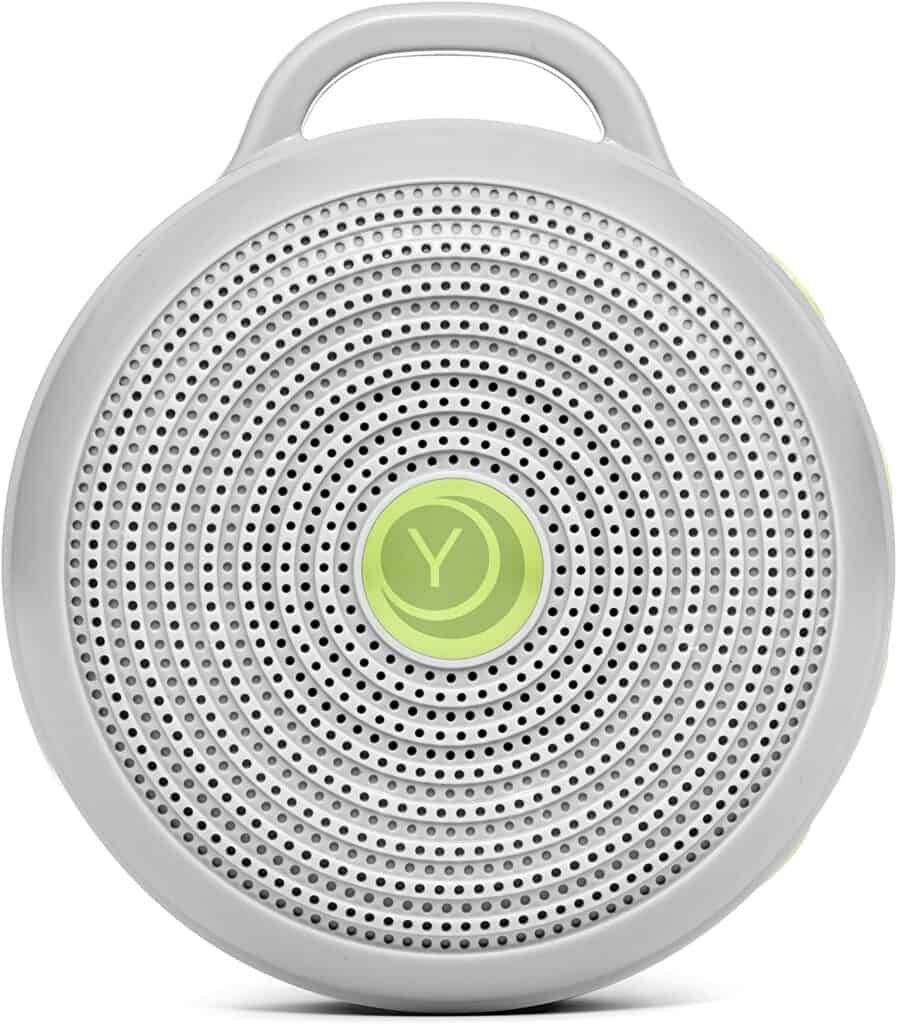 South machines are helpful for traveling because kids often have trouble sleeping in new areas. My kids sleep with white noise at home, so I take a portable sound machine with us wherever we go.
Yes, there are white noise apps, but I prefer to not give up my phone for all the times my kids sleep.
You'll find all sorts of portable white noise machines, and one of our favorites is the Yogasleep Hushh Portable White Noise Machine. It is compact for on-the-go use and recharges with a USB cord.
Related: 10 Baby Sleeping Tips: How to Get Your Baby to Sleep
5. Inflatable Foot Rest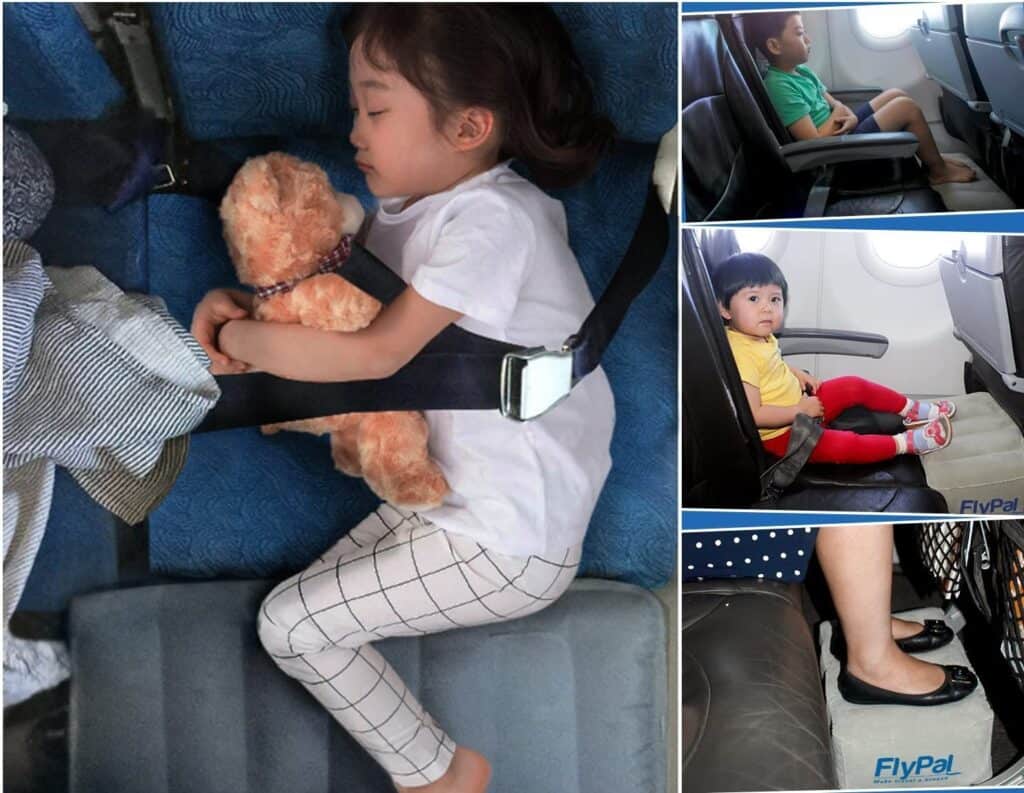 You won't find any inflatable beds for kids to use on airplanes, but I know that kids often struggle to sleep on planes. Finding a comfortable position is tough, but we found inflatable travel footrests – game changers.
These foot rests help kids sleep better on long flights. It's better an inflatable pillow and creates more space for your kids to spread out and sleep, especially since kids tend to sleep best when laying down instead of leaning to the side.
6. Kids Melatonin
It's best if you talk to your doctor before using melatonin with your kids, but it's one of my top travel essentials. My kids often have trouble sleeping when we travel; adjusting to new places is troublesome. We often use it when we have a long plan ride or to help our kids adjust to new time zones.
Natrol offers melatonin with the proper dosage for children, but it's not made specific for kids. If you don't mind a bit of added sugar with the gummy versions, we also like the Zarbee's Melatonin Gummy.
7. Travel Water Bottle
I always suggest having a travel water bottle with you for your kids that keep your drinks cold and leak-free. Contigo is one of my favorite brands, which is why I have several of these insulated stainless steel straw water bottles.
The pop-up straw has a spill-proof valve that stops spills, and you can close the straw to prevents germs from getting on it. Your drinks stay cold for up to 14 hours, perfect for travel days. Then, it has a loop on the top so you could hook it to whatever you want.
8. Lightweight Outer Wear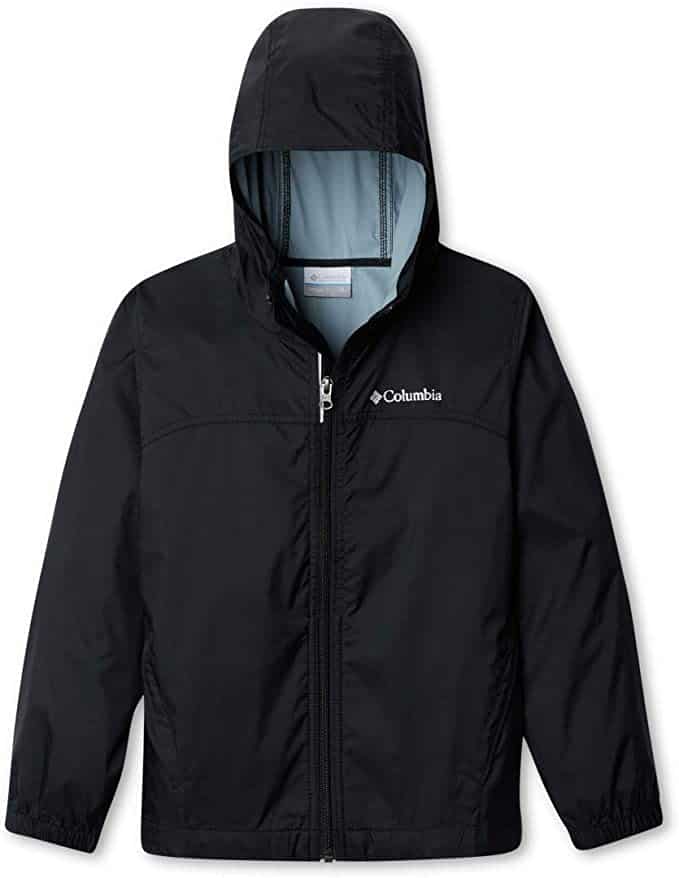 Finding the right outerwear for your kids when traveling is tricky because they take up a lot of space in your luggage. You want items that keep your child warm with some rain protection as a plus, but it also should pack down compact.
I'm always a huge fan of Columbia jackets; we use their fleece jackets as thin, warm layers as well. Their Columbia Glennaker Rain Jacket has a hood and works as a rain jacket, but it also keeps your child nice and warm.
9. Lightweight Luggage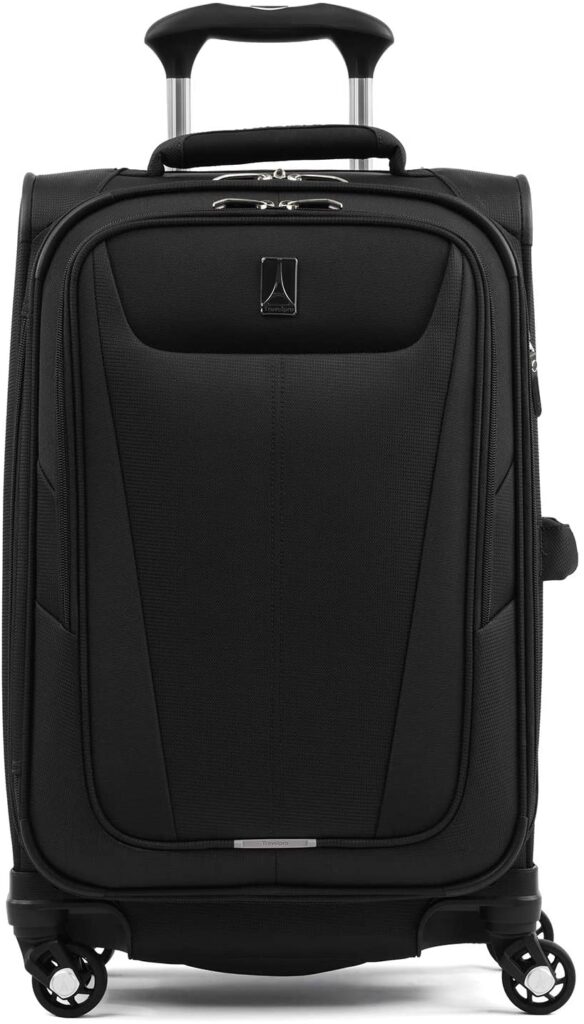 Since the items your kids will have are larger than the items your baby brings with you, lightweight luggage is key. Durability and lightweight are two essential features, especially since you'll be dragging the suitcase all over the place.
If you want a checked luggage that will hold up well, we like the Delsey Hardside Expandable Luggage. These are a bit pricey, but when I say they last for years, I'm quite serious. If you're a chronic traveler, having a great piece of luggage is essential.
If you need carry-on size suitcases, the Traveler Maxlite Lightweight Suitcase is a carry-on bag that fits so many things. It will fit in the overhead bins and works great for those weekend getaways when you may not need to pack many items.
10. Packing Cubes
Packing cubes are a great travel accessory, and I definitely think it's one of the top travel essentials for kids. It keeps all of their items organized, and I have a set for each child. This way, each child has their own color, and this is quite important when traveling with multiple people and you don't want to use several pieces of luggage.
11. Travel Folding Backpacks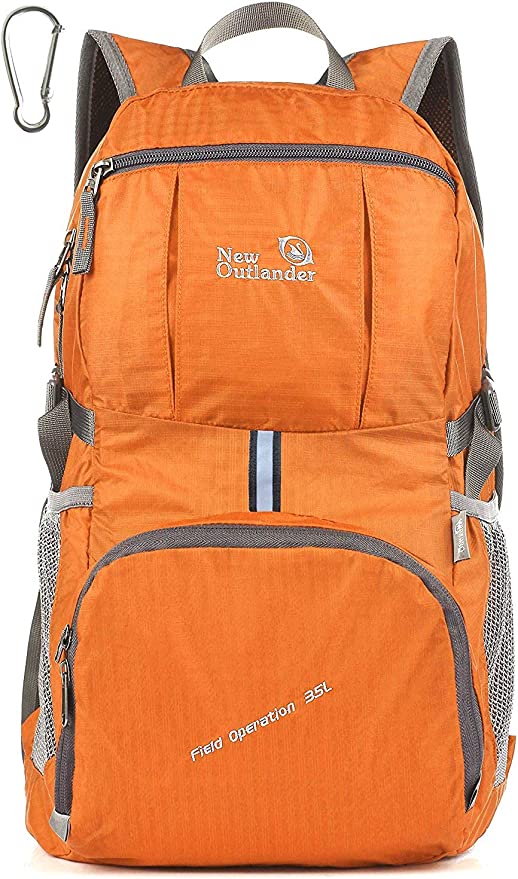 Giving all of my kids their own travel backpack is one of my best tips for traveling with kids. It keeps everyone's personal items contained, and we like these lightweight Outlander Lightweight Travel Backpacks.
This backpack is big enough to carry what you want but not so big that your kids can't carry them. Even my preschooler managed the bags totally fine.
I suggest getting each of your kids their own color – perhaps matching their packing cubes – so it all stays organized.
12. Portable Door Lock
If you have escape artists on your hand, you know that worry your child will escape without you realizing. It's possible for kids to escape from hotels, and that can be quite dangerous.
Consider getting this portable lock for doors; it's a travel essential for us. It's awesome if you don't have a hotel with a deadbolt on the door or if you have a child who knows how to bypass them. The lock is lightweight, strong, and easy to install.
13. Kids' Tablet
Even if you prefer to skip screen time at home, it's nice to have tablets for your kids when traveling. They can play preloaded games, enjoy their favorite shows, and listen to ebooks.
Skip the iPad, which is far more expensive, and go for a Kids Fire Tablet. It offers Amazon Prime streaming with plenty of kid-friendly shows, audiobooks, and all sorts of kid-friendly games.
14. External Charger
When traveling, having an external charger is a lifesaver, especially when your child wants to listen to their favorite audiobooks or movies in the car or plane. We never travel without at least one external charger, but I suggest having one for each person in your family who uses an electronic device.
15. Kids' Headphones
If you're traveling with a tablet for your kids, I suggest grabbing sets of kid headphones for each child. Whether you're traveling via airplane or car, most people don't want to hear your kids' cartoons or games.
Plus, if you're traveling via plane, headphones help to drown out some of the loud background noises. Airplanes are noisy, and sometimes, it bothers kids.
16. Simple Travel Toys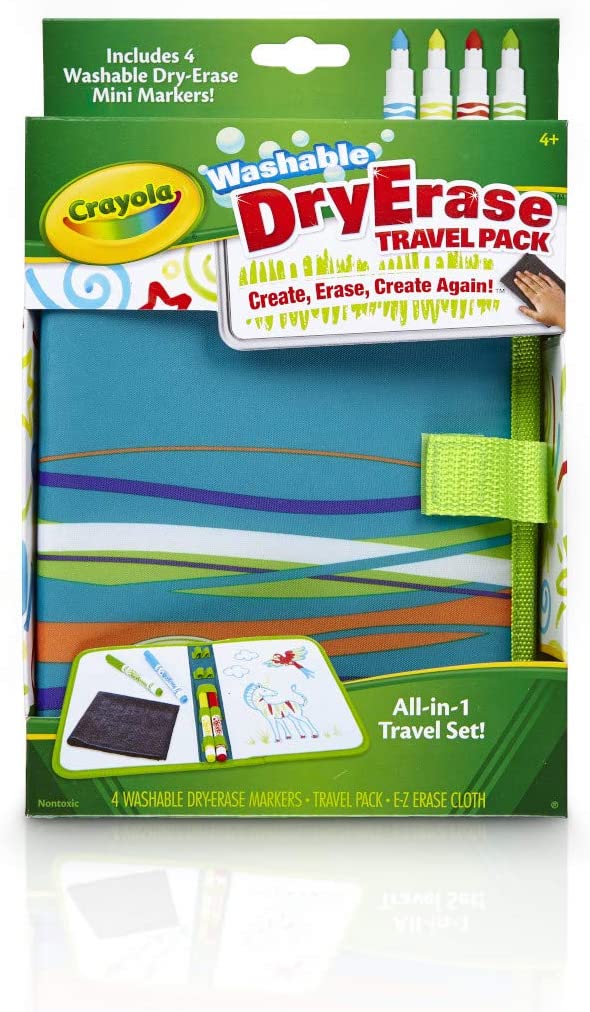 I always have some simple toys and items on hand to entertain my kids while traveling. You don't want to take anything heavy with you. Things like plastic bags with LEGOs for creative building are fantastic ideas.
Here are some other suggestions for travel toys.
---
Finding the right travel essentials for kids will help make your trip easier and more enjoyable for everyone in your family. Packing the right toys, car seats, and travel accessories are the key to a successful vacation.

Grab your printable checklist, here!  ↓