We travel all over with our kids and toddlers; we love seeing new places with our children. Over time, I learned some things about traveling with toddlers, and I tried a lot of toddler travel essentials to see what we needed and what we didn't.
I never want to bring more than necessary while traveling, but it's no secret that traveling with babies or toddlers means more things. The truth is that creature comforts often make a huge difference in how your toddler reacts to traveling.
The more comfortable and happy they are, the happier the experience while traveling.
Our kids love traveling, but I have to say – having the right toddler travel essentials makes it a lot easier. So, here are some of my favorite travel items for toddlers.
Pin this blog for later! ↓
Related: 23 Best Places to Travel with a Baby in the United States
X Must-Have Toddler Travel Essentials
1. Toddler Carrier
Most people think that parents don't use carriers for toddlers but toddler carriers are great while traveling. Think about the type of trip you are headed on; you might only need a carrier, stroller, or both.
I like toddler specific carriers, structured to support wider and taller torsos with a higher weight range. My favorite is the Lillebaby CarryOn Airflow Toddler Carrier because it works for kids 25-60lbs and features lumbar support.
2. Travel Stroller
Travel strollers are great for many situations, but they need to fit into your car or be lightweight for traveling on an airplane. One of my favorites is the GB Pockit All Terrain Stroller; it's super compact when folded, has a small under basket , and a five-point harness.
Perhaps the best thing about the GB stroller is that it fits in the overhead airplane bin. Yes, it's that compact! You can bring it as a carry-on, and I love that since airlines are rarely gentle with strollers.
Another great reason to get the GB is that you can toss it over your shoulder when your toddler decides he wants to walk instead.
3. Lightweight Car Seat for Traveling
If I'm flying, I don't bring the car seats we use in my vehicle since they aren't lightweight and are too bulky to bring on an airplane.
Instead, we use a lightweight car seat, such as the Cosco Mighty, that works great for airplanes. The car seat only weighs 12 pounds, making it much easier to carry through the airport. You can carry it in a car seat travel bag.
4. Car Seat Snack Tray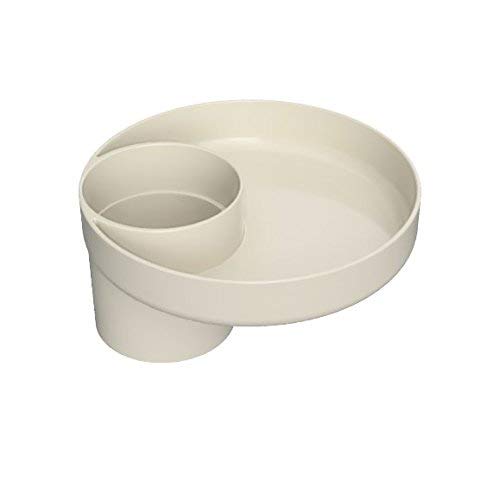 One of my favorite toddler travel essentials is a car seat snack tray. It's an affordable item, but it makes traveling with your toddler a lot easier.
This snack tray attaches to the cup holder in your toddler's car seat and acts like an attachable plate. They can put their snacks or toys, and since it has a built-in cup holder, it doesn't take away from the one it uses.
4. Neck Pillow for Toddlers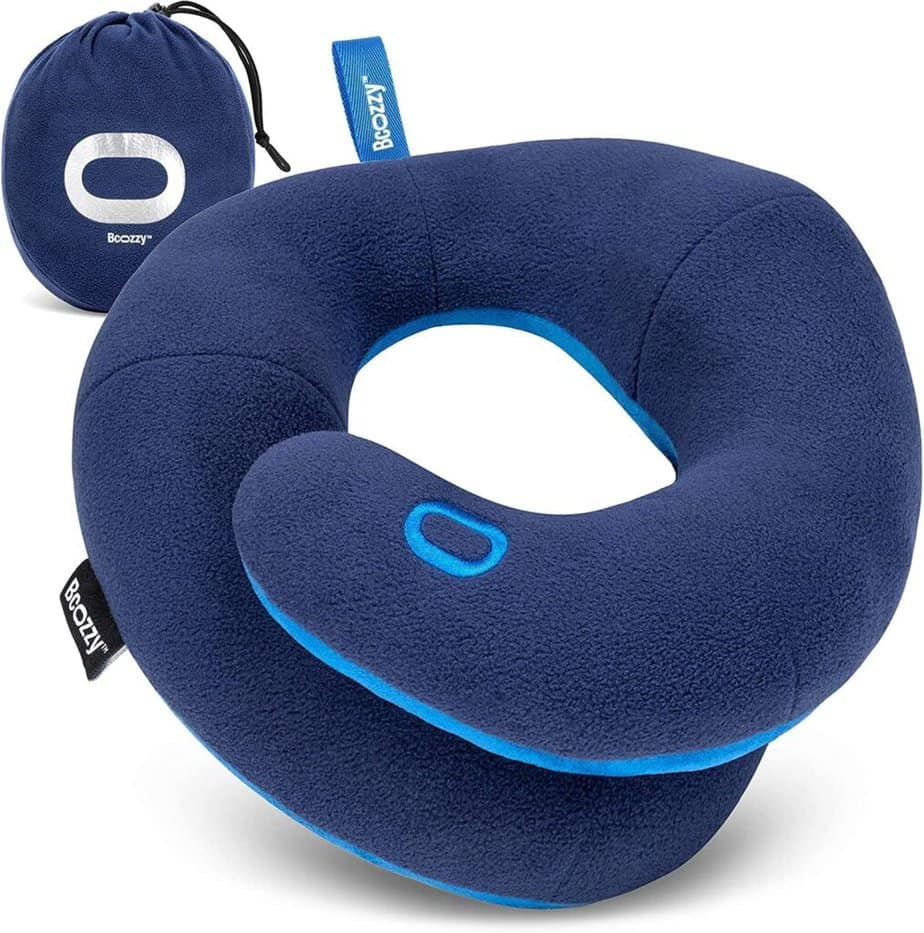 Have you ever noticed your toddler's head tends to wobble around while in a car seat asleep? A travel neck pillow is a great thing to get, and I love the BCozzy Chin Supporting Travel Pillow that stops their head from falling forward. This one works for car seats during road trips, train rides, and flights.
5. Travel Diaper Bag
Having the right travel diaper bag is everything, and since chances are your toddler isn't potty trained fully, you need a good one. I prefer a backpack diaper bag while traveling since they are easy to toss over your shoulder and hold the items you need.
Related: Best Diaper Bag for Travel
One of my favorites is the Eddie Bauer Backpack Diaper Bag. It is functional, clips to strollers, holds all the items you need, and has a cooler pouch for snacks and drinks.
6. Packing Cubes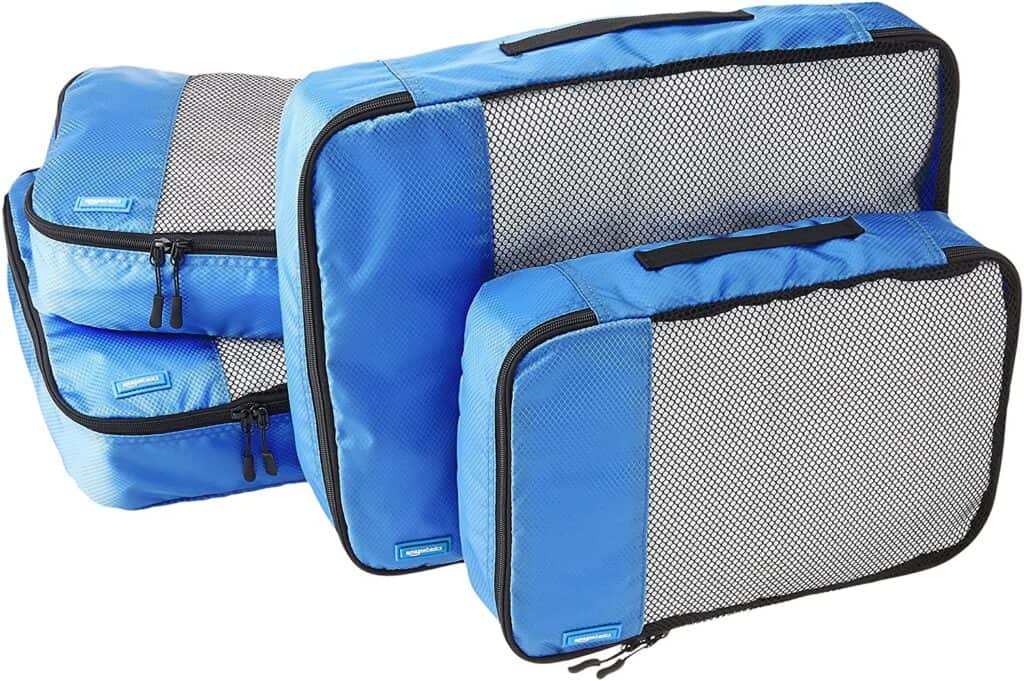 I love packing cubes! These keep all of the items you pack organized, and it allows you to fit more things in the suitcases. You also can keep one stocked with diapers, wipes, and other essentials.
Grab a set of packing cubes that range in size from small to large enough for adult jeans.
7. First Aid Kit
You always should have a first aid kit while traveling, especially if you have a toddler. You never know when your little one will end up with a boo-boo or sickness.
I take several with me. In my diaper bag, you'll find a PreparaKit Small Compact First Aid Kit that comes with 50 items like bandages, gauze pas nail clippers, safety pins, burn cream, and more.
Then, I keep another bag with more items with medications that my toddler may need if he gets sick or injured.
Related: Family Travel First Aid Kit: What You Need to Pack
8. Travel Potty Chair
Do you have a toddler who is potty training but might not sit on the normal toilet seat? I like this Jool Baby folding travel potty seat; it fits into diaper bags for outings and works great for trips and vacation. It's compact and stores in a carrying case.
Related: 11 Simple Tips for Traveling with a Potty Training Toddler
This toilet seat fits most standard and public toilet seats. It has eight suction cups that make it sturdy, so it won't slide around while your child is trying to use the bathroom.
9. Spill Proof Snack Cup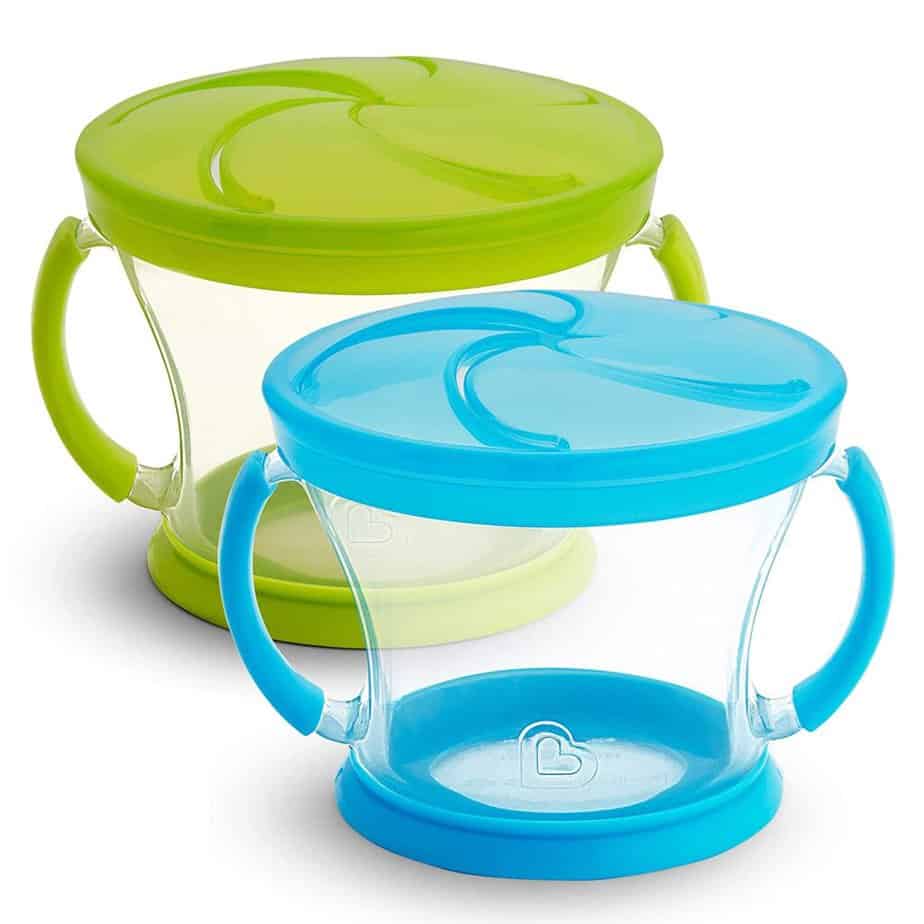 One of the must-have toddler travel essentials I always bring with us is a spill proof snack up. Toddlers and snacks go hand-in-hand; it's one of the best ways to keep your little one happy while on-the-go.
But, you don't want the snacks to go everywhere, causing a tantrum and tears. Snacks are quite a distraction and time sucker during travel days. I prefer a snack cup that my kids can hold themselves starting at a young age that reduces all messes.
My favorite is the Munchkin Snack Catcher, available in a two pack.
Related: 24 Best Snacks for Kids When Flying That Will Keep Everyone Happy
10. Leak Proof Sippy Cup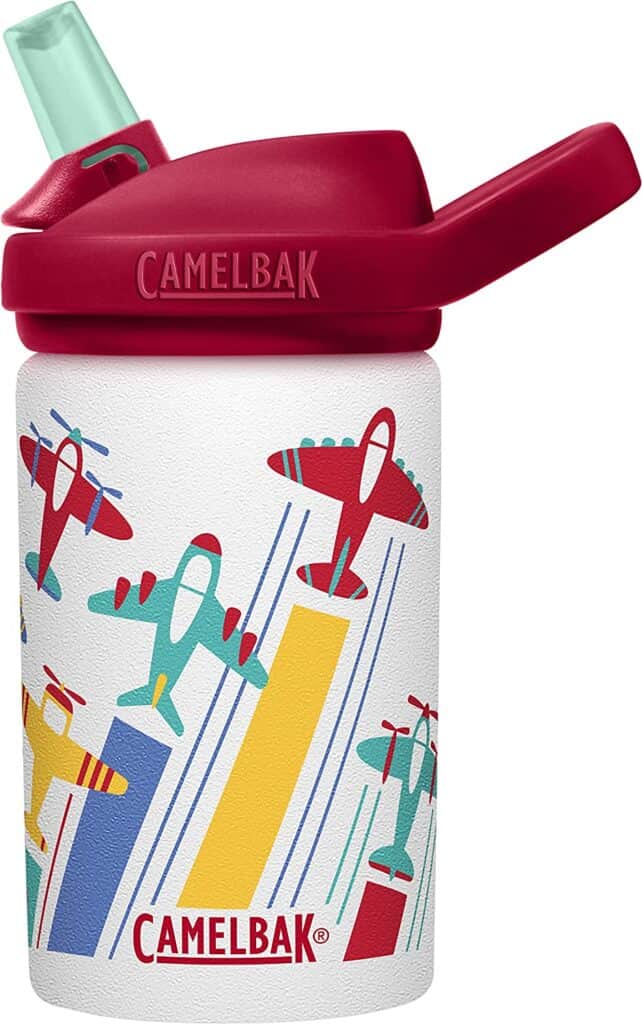 Not only do you need a snack cup, but a sippy cup is an essential item. You don't want something that will spill all over the place, especially while traveling.
One of my favorites is the CamelBack Water Bottles because they are stainless steel and keep the drinks cold. The sipper folds away and prevents anything touching where your child drinks, and I love how durable this cup is. It will last for years.
11. Boon Travel Drying Rack
Chances are you'll be washing and drying your toddler's cups and water bottles while traveling. If your toddler uses a bottle or a cup with small parts, you'll love this Boon Travel Drying Rack.
12. Travel High Chair
Not all places you go while traveling will have high chairs available, especially if you stay at an AirBNB or rent a home for a long stay. Restaurants often have high chairs available, but packing your own travel high chair is a smart idea.
I prefer a fabric high chair because it's a compact choice that fits into your diaper bag. It's easy to carry with you on your daily outings, so you have it available whenever needed.
If you want a clip-on high chair that feels sturdy, check out the Inglesina portable high chair. It's easy to use and clips onto most tables without leaving scratches. However, you'll need to keep it in your car or stroller; it's not as portable as a fabric high chair.
13. Silicone Place Mats
Another one of my top toddler travel essentials is silicone mats. These can be used on restaurant tables or airplane trays to protect your child from germs. They also give grip for toys and snacks.
Once your child is done eating or playing, the mat wipes down with soap and water and rolls up to store well in your diaper bag.
14. Toddler Travel Bed
Getting your toddler to sleep well on vacation is one of the keys to a happy traveling experience. All parents know that a cranky, sleep deprived toddler is a recipe for tantrums and breakdowns.
A lot of hotels and AirBNBs offer travel cots for toddlers, but I've found having a consistent place for my kids to sleep while traveling creates the best results. Over time, they become used to this sleeping space, no matter where we travel.
My favorite is the Kids PeaPod Plus; it's like a sleep tent that packs down small enough to fit into a suitcase. It's also a great solution if you like camping with your toddler since it can be used to create a separate sleeping environment in your tent.
If you prefer a toddler travel bed that isn't a tent, try the Lotus Travel Crib. it has backpack straps for portability, fits as a carry-on, and has great reviews on Amazon. Another option is an inflatable toddler travel bed that sits low on the ground but gives you child a comfortable, toddler-sized bed.
15. Blanket
You always want to have a blanket or two with you; airplanes and car rides get cold for toddlers. Most hotels and AirBNBs provide ample bedding, but I like to give my kids some comfort items from home.
We always bring our Aden & Anais swaddle blankets. These blankets are amazing for babies and toddlers, and if you're still nursing your toddler, they work great as nursing covers.
Muslin blankets get softer the more often you wash them, and they are lightweight and compact, perfect for traveling.
16. White Noise Machine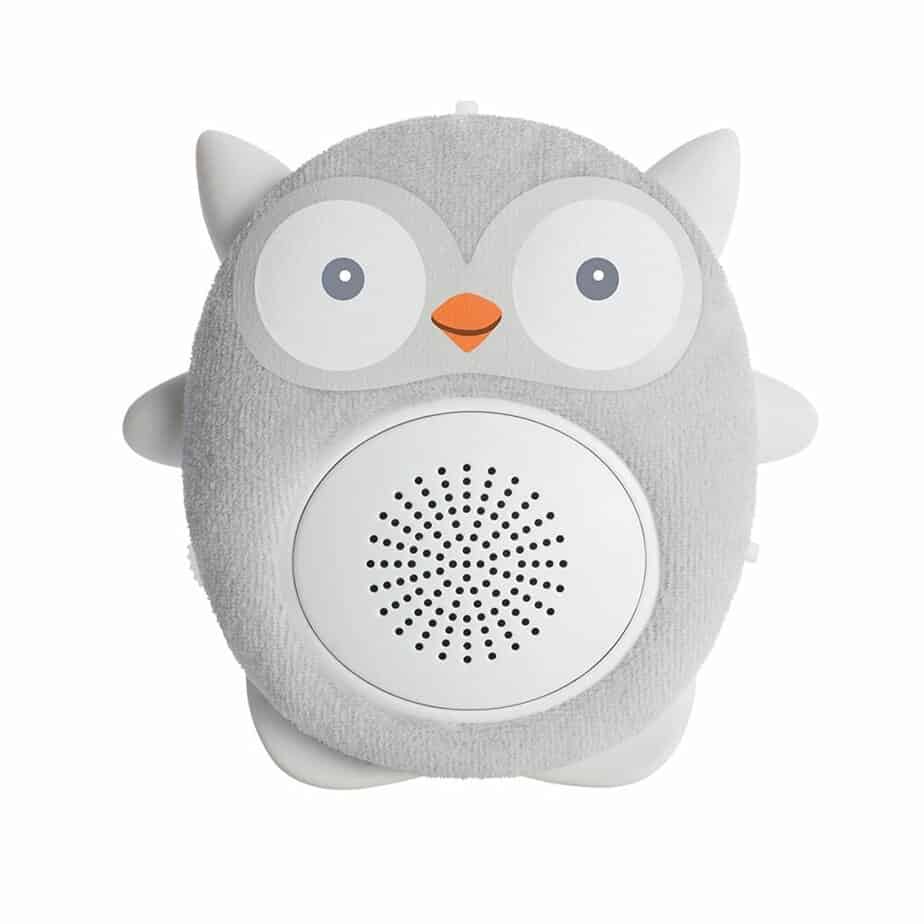 Replicating your toddler's sleep environment is another way to ensure your child gets the best sleep possible while traveling. White noise is a common sleep aid parents use in their baby's rooms; it blocks out TVS, barking dogs, and the background noises that may disturb your child.
Since traveling often means that your toddler has to share a room with you or other siblings, a white noise machine while traveling helps him snooze soundly. Some parents use a white noise app on their iPhone, but I prefer not to give up my phone all the times my toddler needs to sleep.
We use the WavHello Portable White Noise Machine; it's adorable and works as a wireless Bluetooth speaker as well.
17. Portable Black Out Curtains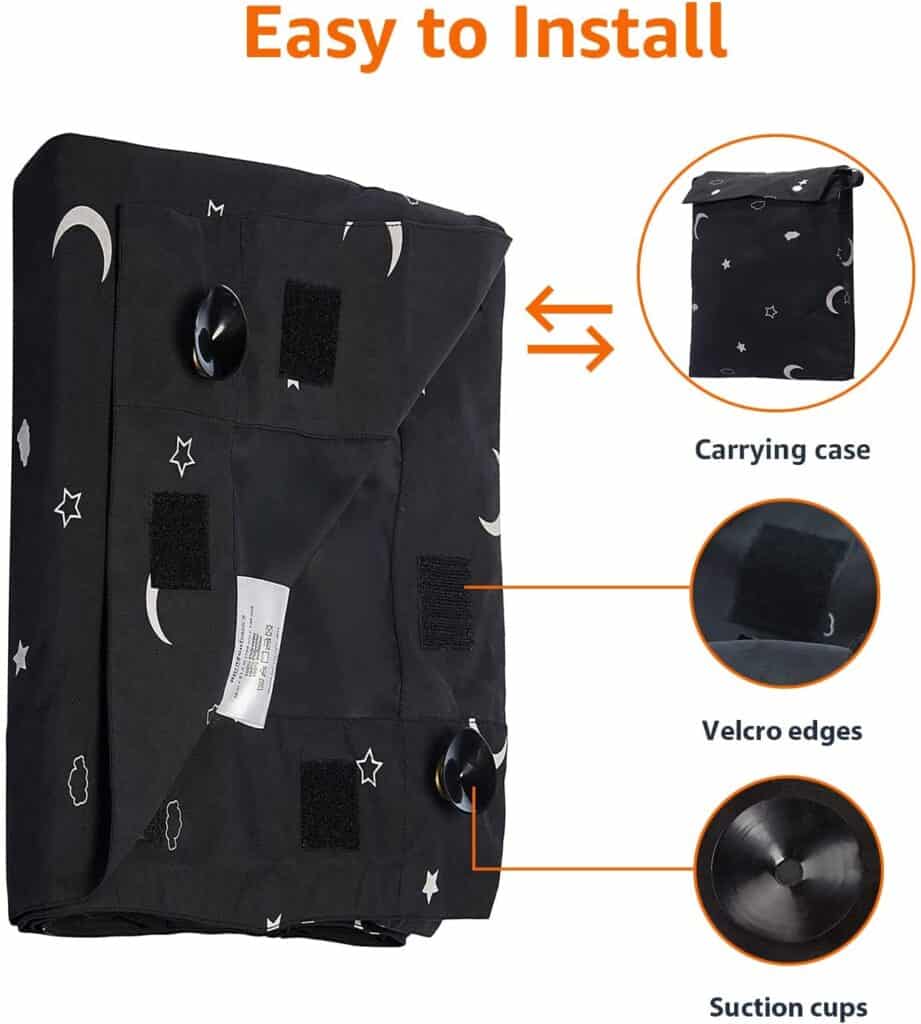 Another reason that toddlers may struggle to sleep while on vacation is that the room isn't dark enough. So, bring some portable blackout curtains; it's a must-have travel item for us. They're great for going to rental houses, relative's homes, and AirBNBs.
It's best to make bring some window cleaning wipes as well because the curtains need super clean windows to stay up. However, once you get the up, they are there to stay with their strong suction cups!
18. Toddler Headphones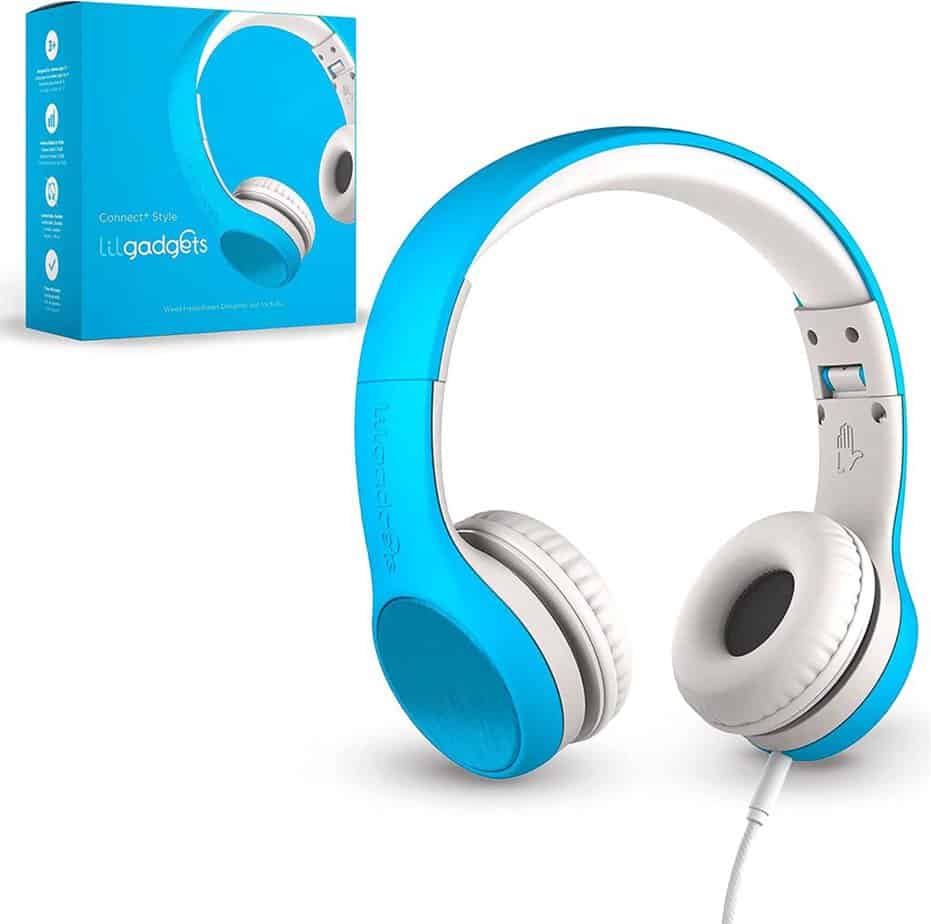 Whether traveling on an airplane or car, I think volume-limiting headphones for toddlers belong on the list of toddler travel essentials.
We always make sure our kids have their movies, cartoons, and apps ready on their tablets. It gives the perfect distraction on travel days. This particular brand is great for airplanes because it has a temporary volume setting for noisy environments; traveling by plane is louder than you realize.
19. Tablet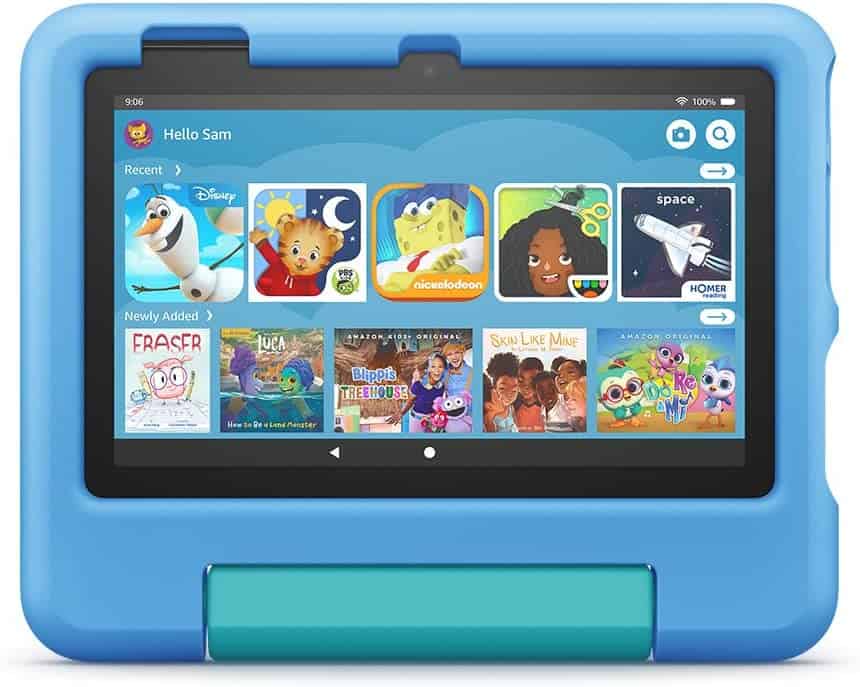 Our favorite tablet for a toddler is the Amazon Fire. It's much more affordable than an iPad and has plenty of apps and games for kids to enjoy. Plus, you can watch Amazon Prime shows on it.
Make sure you get the Kid's Amazon Fire because it comes with a kid-proof case and 16GB of storage.
20. Travel Toys for Toddlers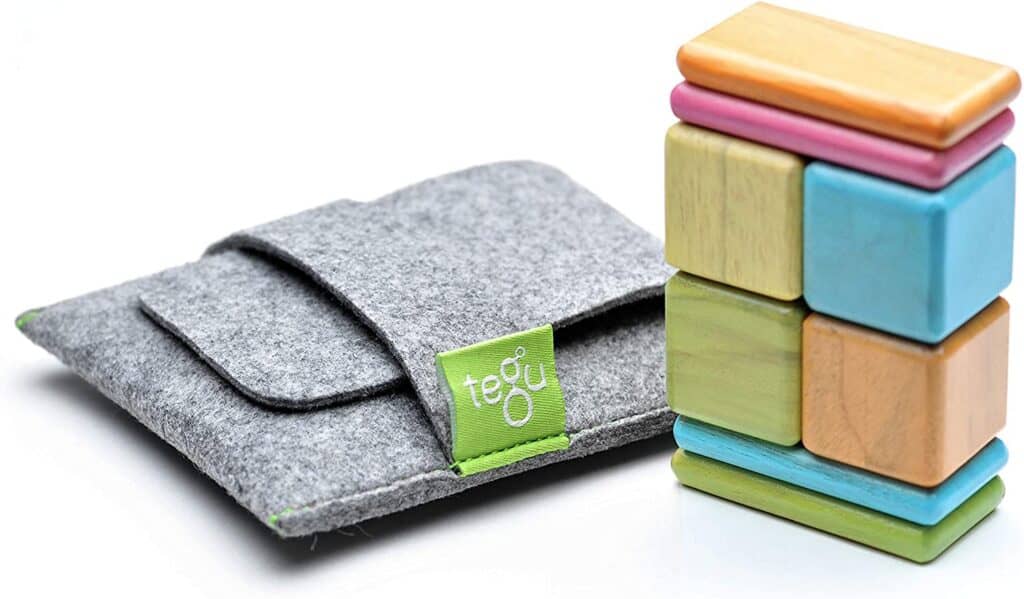 The last thing on my list of toddler travel essentials is some toys; you need to keep your child entertained during travel times. In general, you want toys that are easy to hold and won't make too much noise, especially if you are traveling by airplane.
Here are some of our favorite picks.
---
Traveling with kids takes time and patience, along with having the right toddler travel essentials with you. These are some of my favorite essentials I always take with me.