Chances are you started your blog with the goal of earning an income, and one of the best ways to make money with a blog is ads. You have to decide what ad network for bloggers you want to have on your website. In general, picking the ad network you want is fairly easy, but you may not qualify for all of them for awhile. Some have specific traffic requirements before they will accept your website. Otherwise, picking an ad network for bloggers is an easy task. Driving traffic is the hardest part. Most bloggers start with ads because they are easy for monetization and require little effort on your end. You set up with the network, and, for the most part, earn money simply through traffic and little work on your end. Let's take a look at some of the top picks and what they offer to you as a website owner.
Related: 16 Ways to Make Money Blogging
How Do You Make Money from Ads on a Blog?
Ads are often the first choice for making money on a blog, but you might not know how it actually works. Everyone understands the frustrating ads when trying to get to the dinner recipe you want to try, but how do these actually earn a website owner money? Companies create ads for the products; you see them everywhere. These companies have data access to all sorts of things. I told my best friend I wanted to try Chewy for my dogs' food, and Facebook showed me ads to Chewy a few minutes later. Sometimes, it feels like they spy on us, right? No matter if companies are super says or not, they still pay ad networks to push their ads in front of targeted audiences. Whenever you go to a website and they ask you to approve the use of cookies, your data is tracked and ad networks send you personalized ads. This is how we end up sucked into ads and buying things we may not actually need. As a website owner, you are paid to put the ads on your website that target the people who visit your website. Bloggers and online content creators end up with a targeted audience – if you work your niche properly – and ad networks want their ads in front of your audience. So, why do we need ad networks at all? Ad networks are the go between. No company is going to search out thousands of websites to host their ads. Instead, they work with ad networks, and bloggers sign up for them. They bring the publishers and pair them together. Handy, right?
14 Best Ad Network for Bloggers
Mediavine is often touted as the best ad network for bloggers, especially if you meet their requirements. Getting into medicine is an achievement for bloggers, so if you aren't there yet, it's ok. Keep working and make it your goal! Mediavine has a higher requirement to join;
you need a minimum of 50,000 sessions in 30 days
. They also want to see long-form, engaging content; round-up posts all the time won't work. They look to see what type of content you write, and Mediavine wants most of your traffic from the United States. Yes, they are a bit picky, but they have some of the highest earning potentials, so they have the right to be selective. Something different about Mediavine is revenue sharing, which increases based on the impressions you receive. So, the more engaged your audience, the more you earn. Bloggers love that Mediavine offers lazy loading software that won't slow down your website. Overall, this is perhaps the best ad network, and they have extensive testing that makes sure you make the most money possible with the least possible ads.
Another popular ad network for bloggers is Monumetric.
You can get started with only 10,000 sessions in a 30 day period.
However, the catch is that you must pay a $99 set up fee if you have fewer than 80,000 page views per month. They will take this out of your earnings. Despite this, they have personalized support and more customization options than other networks. Their commission rate is low, around 15-30%, so you will make more money from each ad campaign. Something I like is that Monumetric offers four tiers of service and ad management based on your page views. So, you can grow with this ad network over time without changing as you get more views each month.
One of the most common ad networks for bloggers to get started with is Ezoic.
If you want to start with Ezoic, you need 10,000 sessions per month
. It is free and the integration is easy. This ad network offers a download that walks you through the steps and places the ads for you. Another option is to use the easy browser extension to place ads wherever you want them and remove the unwanted ads. That's a handy feature. Another bonus to signing up with Ezoic is that they have one of the lowest commission rates at only 10% so that means you earn more money from each ad campaign. Other companies charge 40-60%! They also offer an option for a pricing plan where you keep 100% profits form select ads on your website.
If you have high pageviews, AdThrive may be the ad network for you. They have high standards for publishers and advertisers, and
they require a minimum of 100,000 monthly page views
. That's quite a bit, and you must have unique, original content to get approved. AdThrive believes in their best, and they promise to raise your RPMs – revenue per thousand impressions – by at least 20% within two weeks. They'll even pay you the difference if not. However, since they offer one of the highest earning potentials for bloggers, getting accepted isn't easy. If they deny you, they typically give you a detailed response as to why and what to correct in order to be approved in the future.
AdMaven provides website owners with an increase in CPM and CPC rates, yielding more revenue for publishers than other options. You have more options for the type of ads you want to display on your website, which I love. It helps you make the most money possible. You won't have to worry since there is
no minimum traffic requirement
. They offer impressive customer service, which is a big deal for bloggers. You want to get help if you need it. However, the payout is a $50 minimum, but you have several payout methods like Paypal, payoneer, Wire BTC, and more.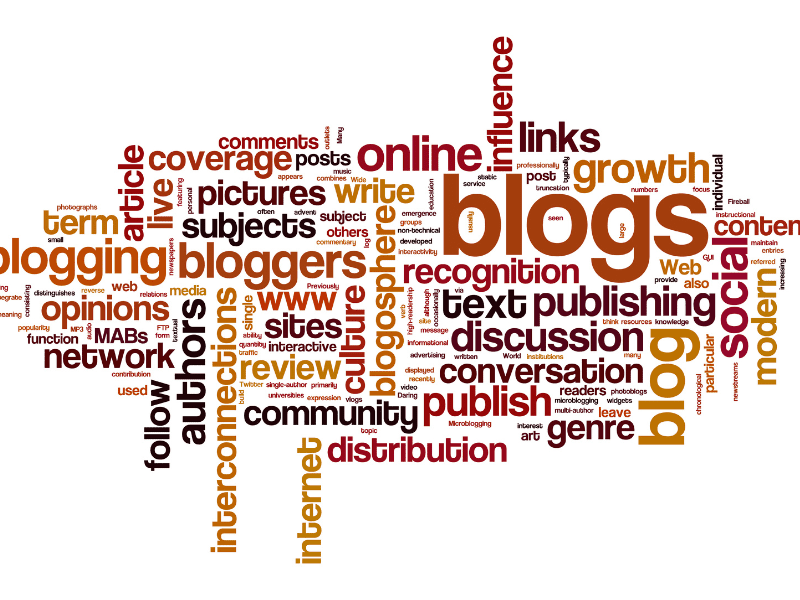 Push.House has a huge network and offers benefits that website owners appreciate. They have
no minimum traffic requirement
, and they offer weekly payout instead of monthly. Push.House lets you customize your ad campaign however you want, and their publisher dashboard shows you live results in real time, so you can see what changes work best. They offer different ad formats, so you can pick any you want. Another benefit of Push.House is they accept traffic from over 180 countries. Many ad networks only like traffic from the US and a few other main EU nations.
Many new bloggers try out Infolinks, and compared to other ad networks with
no minimum traffic requirement
, you may get the most money here. They offer a variety of ad types to use in your blog and getting started is so easy. After signing up, it takes several days for advertisers to review your site and find the best ads to display on your website. The dashboard provided is easy to track your earnings. However, you do have to wait for a minimum of $50 to payout, but that's better than other companies that require $100!
If you want a lot of choices for ads like banners, o'clock ads, and more, then consider Propeller Ads. They have no minimum traffic requirement, and their minimum payout is only $5. I love that! The sign up process is easy, and you receive global advertiser coverage. That lets you monetize all traffic not just US traffic, increasing your overall revenue. However, be careful with popunder ads since they tend to feel spammy and intrusive.
Revenue Hits is a different type of ad network because they use CPA – cost per action – to determine your payout.
This network has no minimum traffic requirement
. CPA payout means they are more like affiliate sales, and the reader has to complete an action. So, they may have to sign up for something or make a purchase, which decreases how many are going to follow through, especially with lower traffic. However, the payout per action is much higher, so it balances out well. Revenue Hits allows you to have fewer ads – readers love this – and targeted actions in the right place for the best results.
Brand new bloggers with little traffic have few ad network for bloggers choices.
Media.net is one with no minimum traffic requirement
, so it's a great way to get started without cookies. Their ads are content based, so advertisers place ads based on what your content is about rather than tracking your audience. When compared to Google Adsense (below), contextual ads for new bloggers is a great option. It makes your website feel less spammy since all of the ads are relevant to why your readers are on your website at all. The biggest drawback is that the revenue is low, and they have a minimum payout of $100, so you might be waiting awhile to get paid.
Most bloggers start with Google AdSense because it's really your only option at first.
They have no minimum traffic requirement
, so you can start immediately using their ads. The problem is that too many Google ads will slow your site sped, which increases your bounce rate and causes you to earn less money. Also, they have a minimum payout of $100, and if you don't have much traffic, it'll take a bit to get there Also, you have to set the ads up yourself. Many premium networks, like Mediavine, set up the ads for you, but you have to do this one yourself. Despite the negatives of Google AdSense, the reality is that some bloggers earn quite a bit using this ad network. Having some early wins may help keep you motivated, since blogging is truly a long game.
This is another ad network for bloggers without a minimum traffic requirement. Revcontent monetizes your content with suggestions that appear below your blog posts. This is a great tactic if you don't want disruptive, annoying ads, bothering your readers. Revcontent has multiple placement options like after your blog posts, in your newsletters, and video ads. However, it does have a minimum payout of $100, so it may take awhile to get there with little traffic.
Pop Ads specializes in providing publishers with pop-under ads, and they stand out because of their high-paying ad rates. This ad network has
no minimum traffic requirement
, and signing up to get started is easy peasy with instant approval. You can reach global audiences with Pop Ads, and the minimum payment threshold is only $5. They have a timely payment schedule, so you'll get your money quickly. However, several publishers note that they accept ads with illegal and adult material, so if you have a family-friendly website, that is a big problem!
AdSterra is a user-friendly ad network with no minimum traffic requirement, perfect for beginners. They service hundreds of countries globally. AdSterra offers a wide range of ad-formats, such as display banners, pop-unders, and more. The multiple options let you decide what looks and works best on your website. However, they have limited payment methods, which is something some publishers find frustrating.
---
Finding the right ad network for bloggers takes some time, and remember, you don't have to stay with them forever. Pick one that works for you now, and as your traffic grows, upgrade!