So many people focus on where they will eat dinner at Disney World, but eating a good breakfast is essential for a day at Walt Disney World. Our family prefers buffets in the morning since we all like different things to eat. After visiting with and without kids, I discovered what I considered the best breakfast buffet options in Disney World.
I'm a bit of a foodie, when my kids let me be because eating chicken nuggets all the time isn't much of a foodie. However, when I have the opportunity to enjoy good food, I do, and while everyone else might love Disney World for the characters and attractions, the food is up there in importance for me.
So, if you're headed for a trip to Disney, make sure you have reservations for some of these best breakfast buffet restaurants in Disney World – you'll thank me later!
Pin this blog for later! ↓
Related: 10 Best Resorts in Disney World for Toddlers
10 Best Breakfast Buffet in Disney World
You can't go to Disney World without picking this best breakfast buffet – Chef Mickey's – located near the Magic Kingdom resort area at the Contemporary Resort. This restaurant has all the Disney nostalgia, and you can get a picture with Mickey – the perfect souvenir for any family.
I recommend picking this as your breakfast buffet when heading to Magic Kingdom for the day. After breakfast, jump on the monorail and you'll be at the Disney park in no time.
This is one of the classic restaurants, and since it's a tradition for many families, you want to book as far in advance as possible. Some suggest booking up to 180 days in advance! Since Mickey walks around all breakfast, don't expect to walk in without a reservation.
This buffet ranges from $35 to $60 per adult, and it serves plenty of the favorites. You can grab some classic dishes like waffles, pancakes, and bacon.
One of the best breakfast buffet in Disney World is 'Ohana – hands down! My kids love Lilo and Stitch, so grabbing a bite to eat in the morning at this Polynesian-themed restaurant was something we really loved!
Families enjoy some of their favorite dishes with a Polynesian twist, like island style fried potatoes, Hawaiian pork sausage, and Hawaiian style ham. The food is hands-down amazing!
'Ohana is located on the monorail headed to Magic Kingdom, so this is another excellent option if you want to stop before heading to the main Disney World park for the day.
I'm glad I made reservations here as well because this is the only place you'll find Lilo & Stitch, making it a solidly popular choice. The meals run between $35 and $60 per adult.
Boma might not have any characters, but the food and atmosphere make up for that. It's definitely one of my favorite best breakfast buffets at Disney World. Truly, the food makes up for the absence of characters.
Boma is located at Animal Kingdom, and you will need to make a reservation since it's a popular pick.
When you spend your breakfast time at Boma, you get to enjoy some of the beautiful safari animals while dining on some favorites like French toast bread pudding, corned beef hash, and sweet plantains – yum!
This restaurant is on the upper end of the costs, ranging from $35 to over $60 per plate.
Trail's End Restaurant is located at Fort Wilderness; you get to enjoy a rustic adventure with classic American breakfast foods. Your kids can enjoy Mickey waffles – a classic Disney breakfast dish – biscuits and gravy, scrambled eggs, and other tummy foods.
If you're heading to Magic Kingdom for the day, Trail's End Restaurants makes total sense. Plus, you start the day off with maybe catching sight of one of the many wildlife roaming the area.
It's recommended that you make reservations before heading here, and breakfast costs around $35-60 per person. This location also doesn't have characters, so if that is a big deal for you, it might not be high on your list.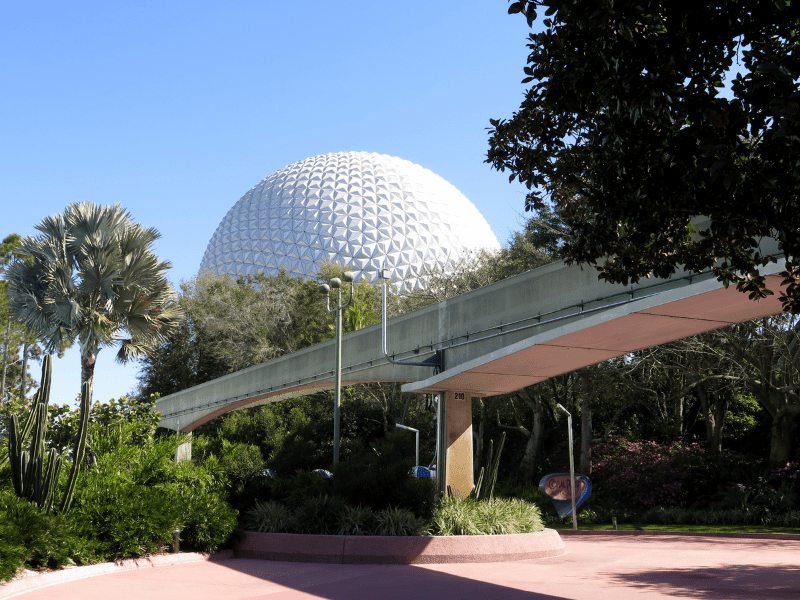 If you're looking for the one of the best breakfast buffet at Disney World to make memories with your kids, Akershus Royal Banquet Hall is that for you. Located at Epcot in the Norway Pavilion, this is the princess buffet above all other princess buffets in the world.
Trust me, your little girl will go nuts! When you're having breakfast at Akershus Royal Hall, your child gets to see Snow White, Cinderella, Aurora, Belle, and Ariel.
Unlike other breakfast buffets at Disney World, Akershus Royal serves the meal as a family style meal rather than a traditional buffet. Families enjoy traditional breakfast fares like scrambled eggs, bacon, sausage, cinnamon rolls, and more.
Make reservations – seriously. This is one of the only places where kids see so many of the Disney princesses, so you can bet that everyone wants to go there. I suggest making a reservation as far in advance as possible.
The bad news is you pay for this experience. The meals run over $60 per adult.
Tusker House is located at Disney's Animal Kingdom in the Africa section. The food here is amazing with African dishes combined with some Indian and American flavors. You'll find authentic dishes along with classic breakfast options like bacon and waffles.
The location of this restaurant is perfect if you're headed to Animal Kingdom for the day. While at the Tusker House, your kids will get to see Donald Duck and his friends; he comes around while you are waiting and eating. You'll have plenty of time for that perfect photo op!
The price of this restaurant is typically around $35 to $50 per adult.
Hollywood & Vine is inside of Hollywood Studios, so if you plan to start your day in this Disney World park, it's a great place to have breakfast with your kids.
This breakfast buffet is a favorite for kids because they get to see different Disney Junior characters, so it's a meal you cannot miss out on when visiting. Your little one gets to eat Mickey waffles, pastries, bacon, and all sorts of other breakfast staples while seeing some of their favorite characters from the Disney Junior channel.
Hollywood & Vine is a bit more on the expensive side for breakfast. This restaurant runs $35-60 per adult, but luckily, there is no dress code for the day. So, wear whatever you plan to wear at the park that day, but make sure you get a reservation beforehand.
Since these characters are often only available here, you know it's a popular spot for families!
1900 Park Fare is at the Grand Floridian, and it's another great pick if you want one of the best breakfast buffet at Disney World with characters. This restaurant has Mary Poppins, Alice in Wonderland, Winnie the Pooh, Tigger, and the Mad Hatter – some classic characters for your kids to enjoy!
While visiting 1900 Park Fare for breakfast, you enjoy many amazing dishes like custom omelets, pancakes, Mickey waffles, carved ham, and more.
Delicious!
I suggest this breakfast buffet if you're heading to Magic Kingdom because the Grand Floridian is on the monorail loop, making transportation to that Disney park so easy.
1900 Park Fare needs a reservation; it's a popular place to go. Expect to spend between $15 to $60 per adult – quite a wide variation of costs, so something is there for everyone.
Get ready for a rowdy good time of a breakfast at Whispering Canyon Cafe, which is a restaurant near Disney's Wilderness Lodge. It is a hearty western fare that is all served family style and bottomless milkshakes at lunch and dinner.
This restaurant has some great dishes that families love like waffles, omelettes, frittata, country potatoes, and more. You can select their signature skillets that are utterly delicious!
Breakfast ranges from $15 to $35 per adult, so if you're looking for a breakfast to save some money that day, this is an excellent choice.
Another awesome breakfast buffet in the Epcot resort is the Cape May Cafe. You can dine with Minnie Mouse and her friends for the ultimate beach breakfast bash. Minnie and pals make their way around Cape May Cafe as your family enjoys many different classic dishes like scrambled eggs, sausages, seasonal fruit, and other must-have staples.
If you're headed to Epcot for the day, consider a stop at Cape May Cafe before hitting up the park. A reservation is always a good idea and know that the restaurant runs between $35 to $60 per adult. After you're finished, you can take the water exit and arrive at the World Showcase!
---
Make sure you have reservations for many of these options for the best breakfast buffet. Restaurants at Disney World fill up quickly, so reserve them when you make your bookings. Finding the perfect place to have all of your meals is part of the experience when visiting Disney!